Phoebe is a fly...but not just any regular house fly. No Sir, she is a phenomenal fly. This ph-abulous little fly globe trots and leads quite the adventurist lifestyle! Phoebe gets to experience the typical phat lifestyle of a celebrity fly, first class all the way. Shezzzzz' always buzzing for an awesome adventure! She is the product of artist Mike Quinn who not only wrote the book but illustrated it as well.
While Mike was traveling to Europe on an A-380, a fly flew on the plane as the door shut and the idea of a traveling fly was born. Mike began writing her story on the plane and just like that, Phoebe came to life. He slaved for over a year to get his book published, and it was totally worth it.
A Note from the Author...
We hope you enjoy reading about Phoebe's adventures as much as I enjoyed writing and illustrating them. Many of the destinations I have traveled to personally. This book is my first of many to come.
Follow her on Facebook or check out her website!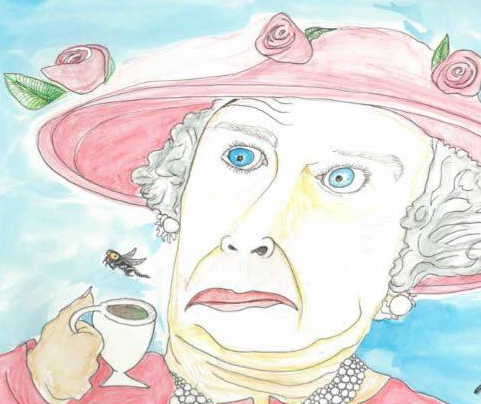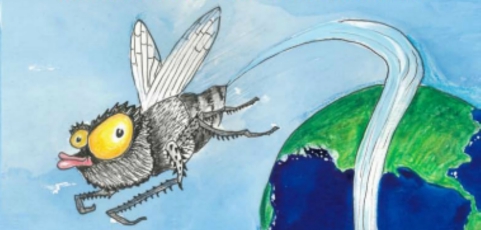 Glad you asked! You can come along on an amazing journey and travel the world in an adventure of discovery guided by love. Phoebe is a fly with an insatiable appetite for learning. She dreams of going places and seeing things - just like very youngster who ever lived. Join Phoebe on her adventures and then explore even further in your own global journey. From Paris to the Pyramids, discover Phoebe's fascinating world. This book is great for kids of all ages and the adults who read to them!
Mike even added subtle touches like his own house behind the green trash can...see that giant moose head over on the house? Well that's his yellow house...and his giant moose!