This page shows the progression of art...how a Tiki head can become a crabman.
These pieces are part of the custom collection of Creatures with Attitude. No pieces will be the same and each will feature the their own quirky personalities. Many of these pieces will have unique details and radical size variations.
Here you can see the small heads in the making...
A new year brings a new start and 2017 was no different for artist Mike Quinn. He hit the ground running with his new line of vessels titled "The Swimming Heads". While the general use of these magical vessels is hotly debated amongst the worlds leading experts, They can all agree that just being near a Swimming Head makes you worry less and smile more. If you find yourself in dire need of a vessel of great importance please contact us for a special order.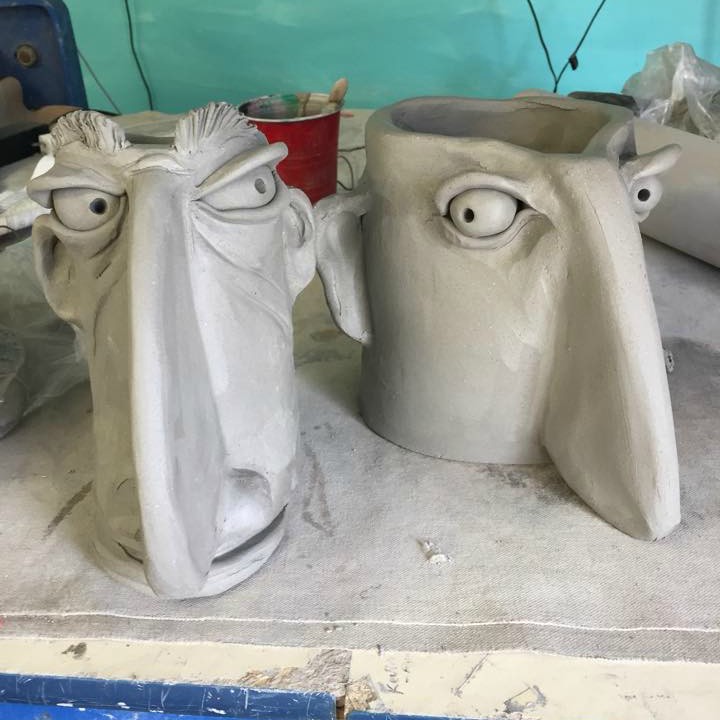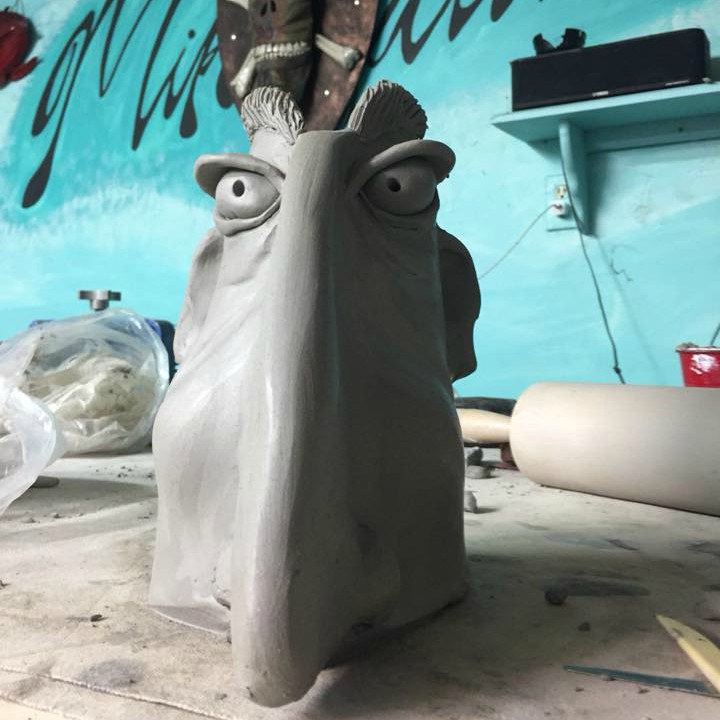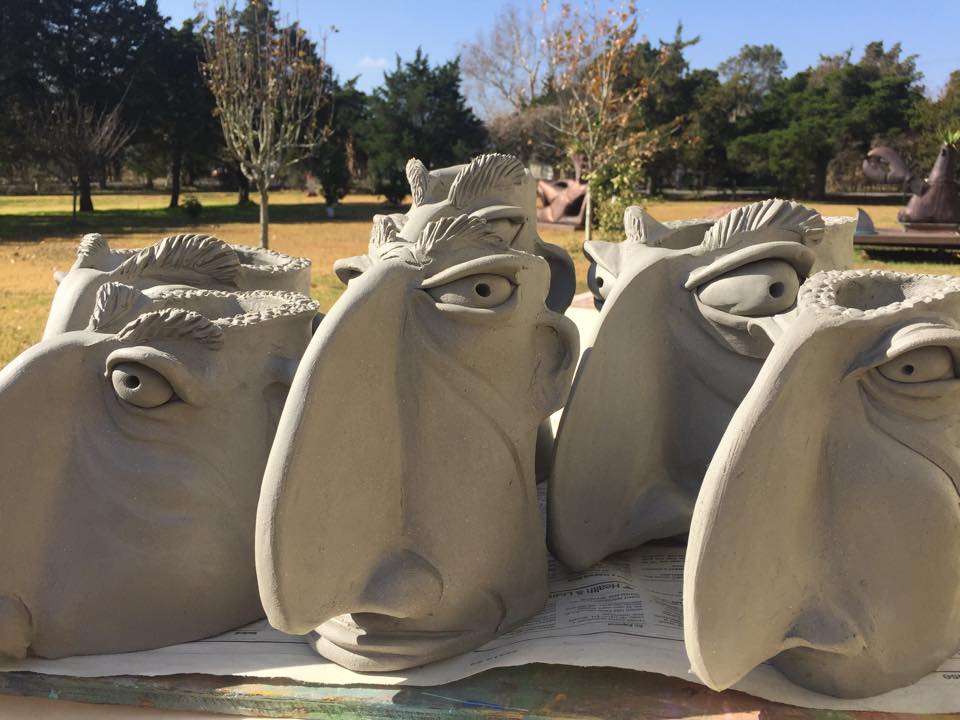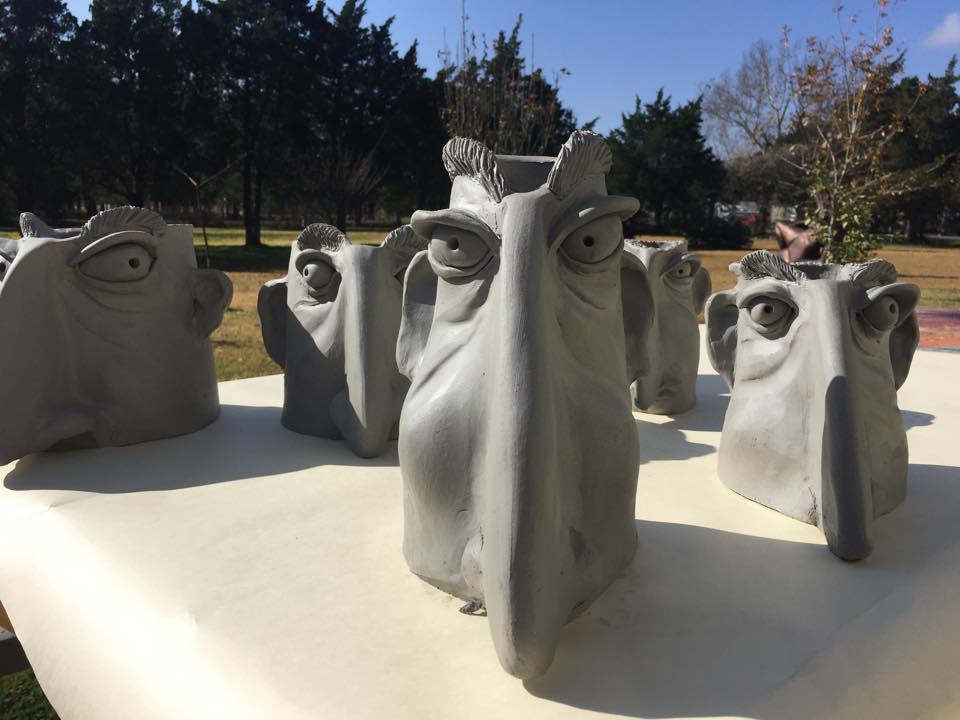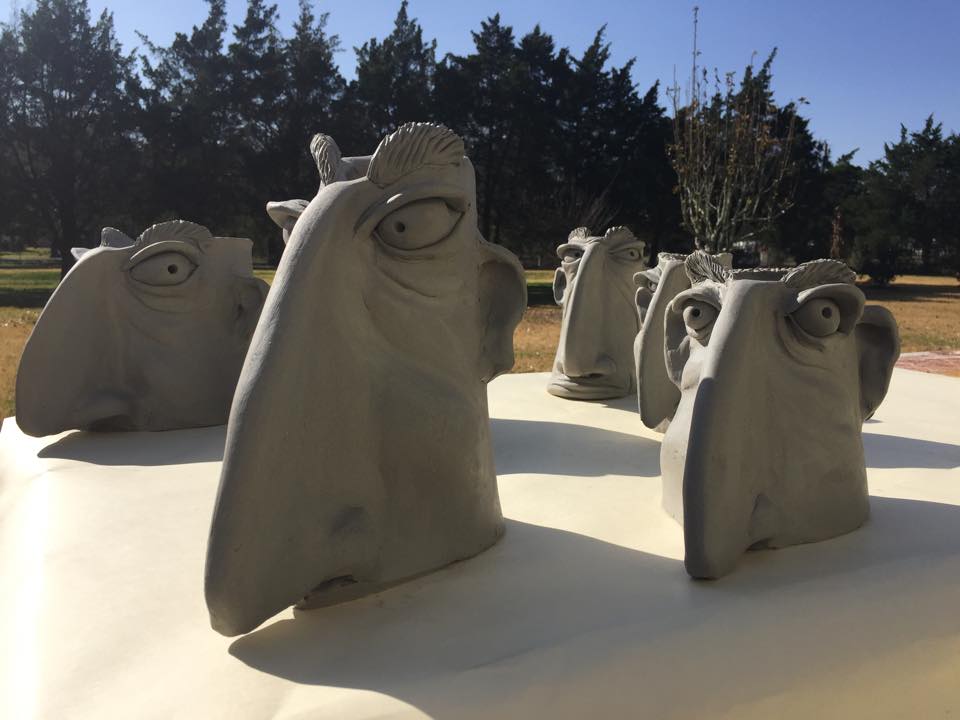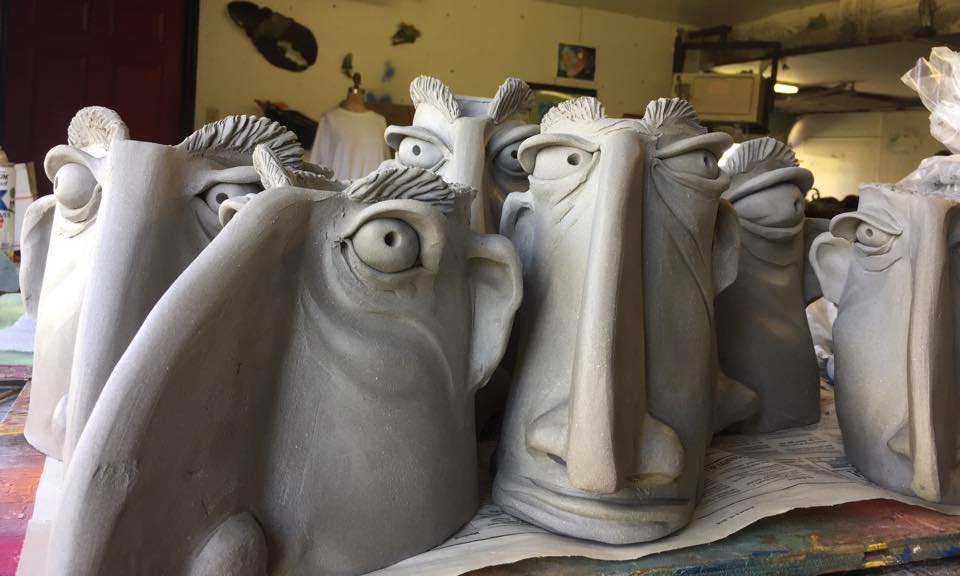 These stunning Swimming Heads are named have detailed faces with expressive eyes, bushy eyebrows and a Raku finish. Swimming heads not only look amazing on your shelf…but they hold things, they are vessels of delight. Sure you could use it to hold a plant, but it could also hold something spectacular…like the plans to the death star, your great Aunt Emma's ashes or maybe your diploma from Yale! We challenge you to make this vessel do and hold fabulous things. The special Raku finish that is both unique and intense. The complete spectrum of color can be seen in these fun Raku glazes.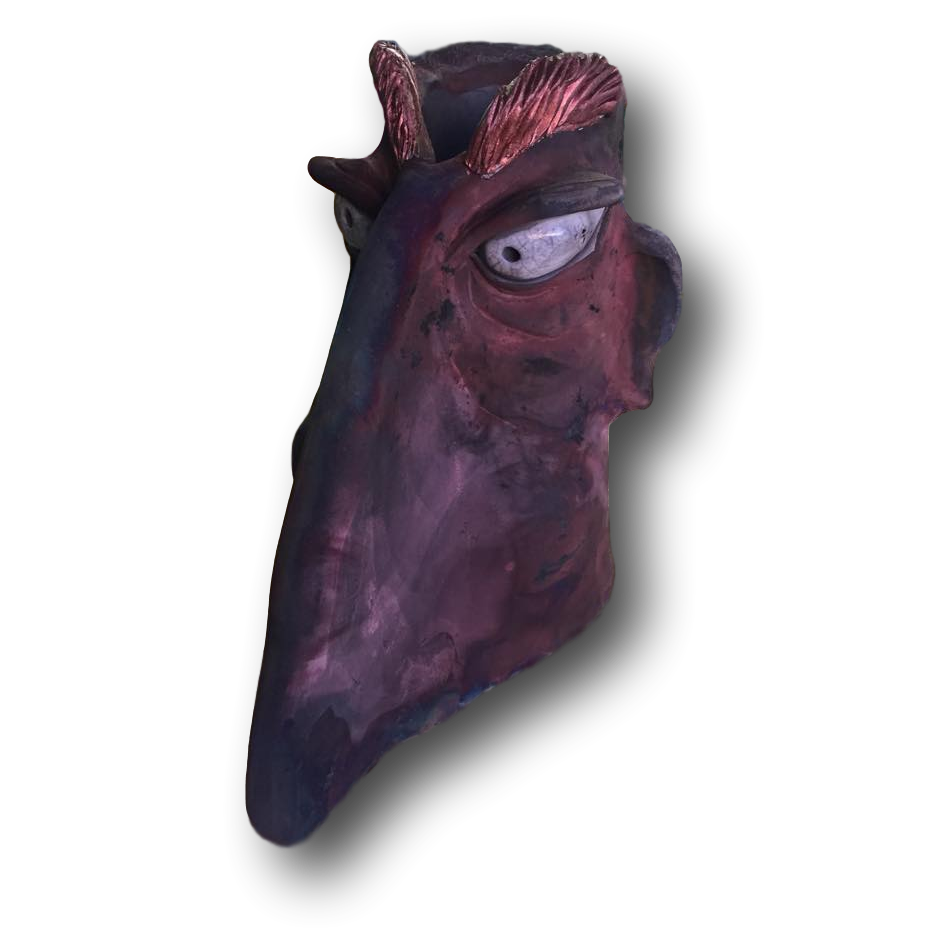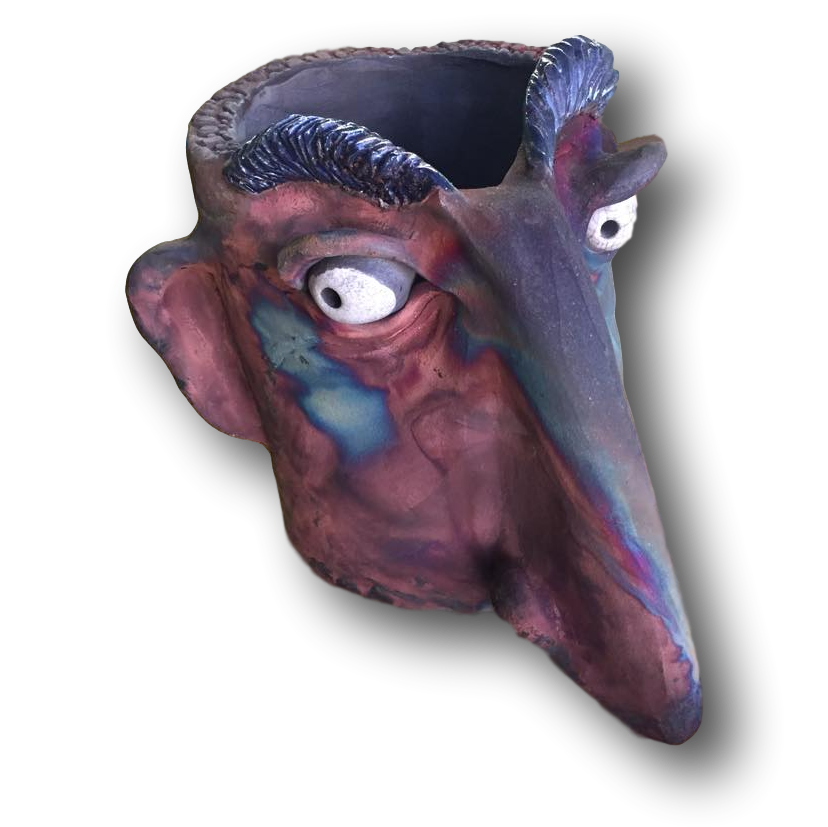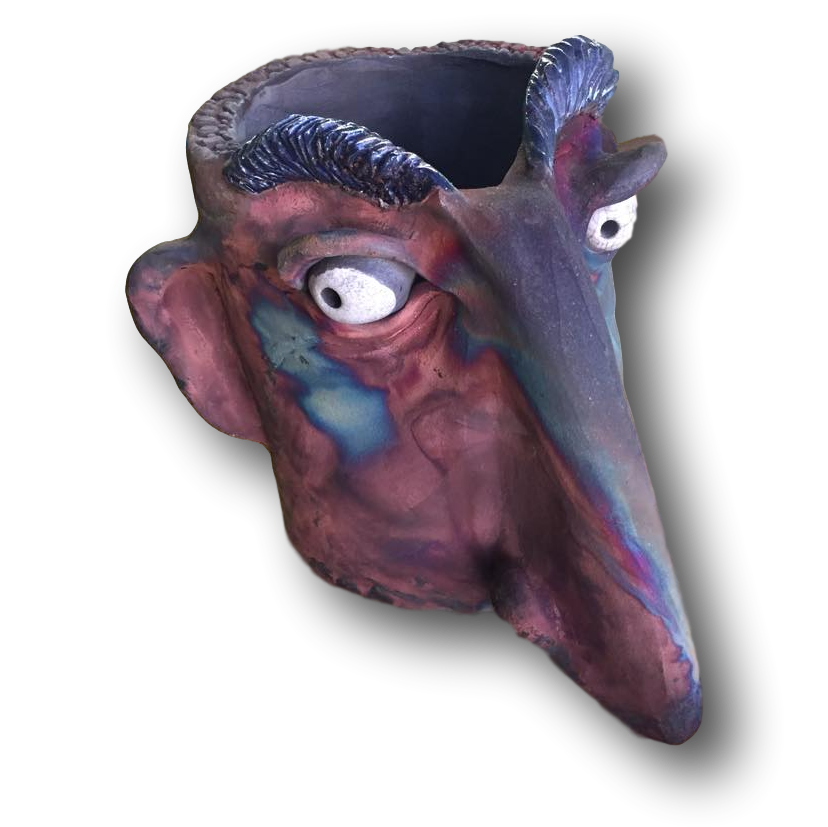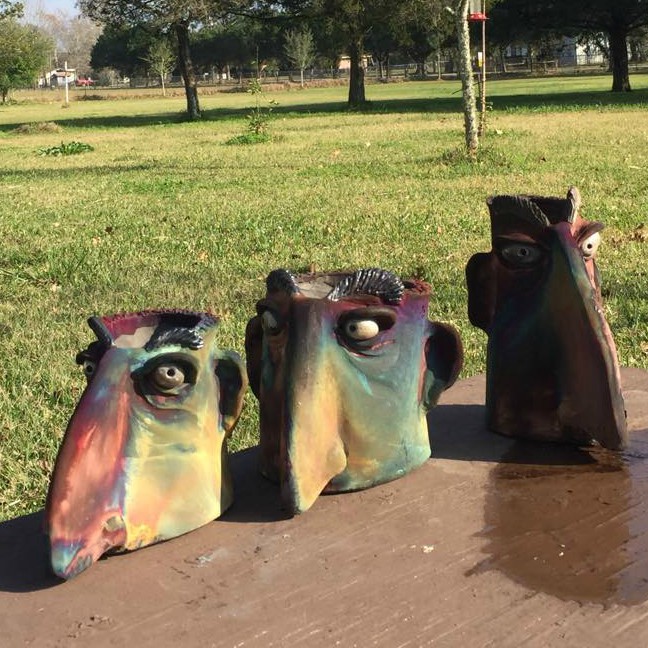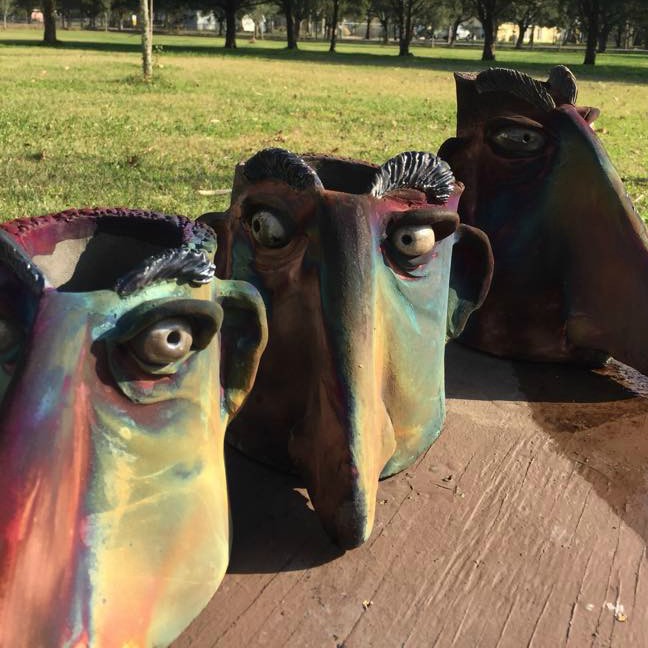 As you can see these delightful beings are more than mere art...they are a force of good luck, prosperity and well being. You simply cannot live in a space with them without feeling an abundance of joy and delight just by their presence. Each is completely unique in personality and disposition, you should only invite them to live in your home if you are dedicated to their well being and happiness. They won't tolerate living in a closet or pushed aside behind a plant, they desire to be the center of attention.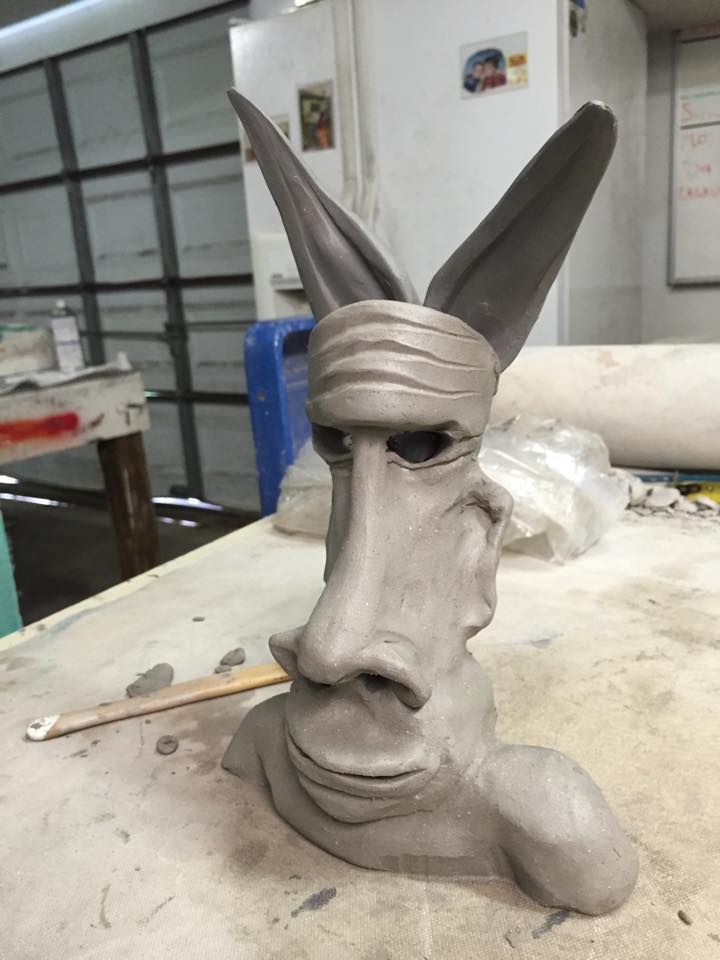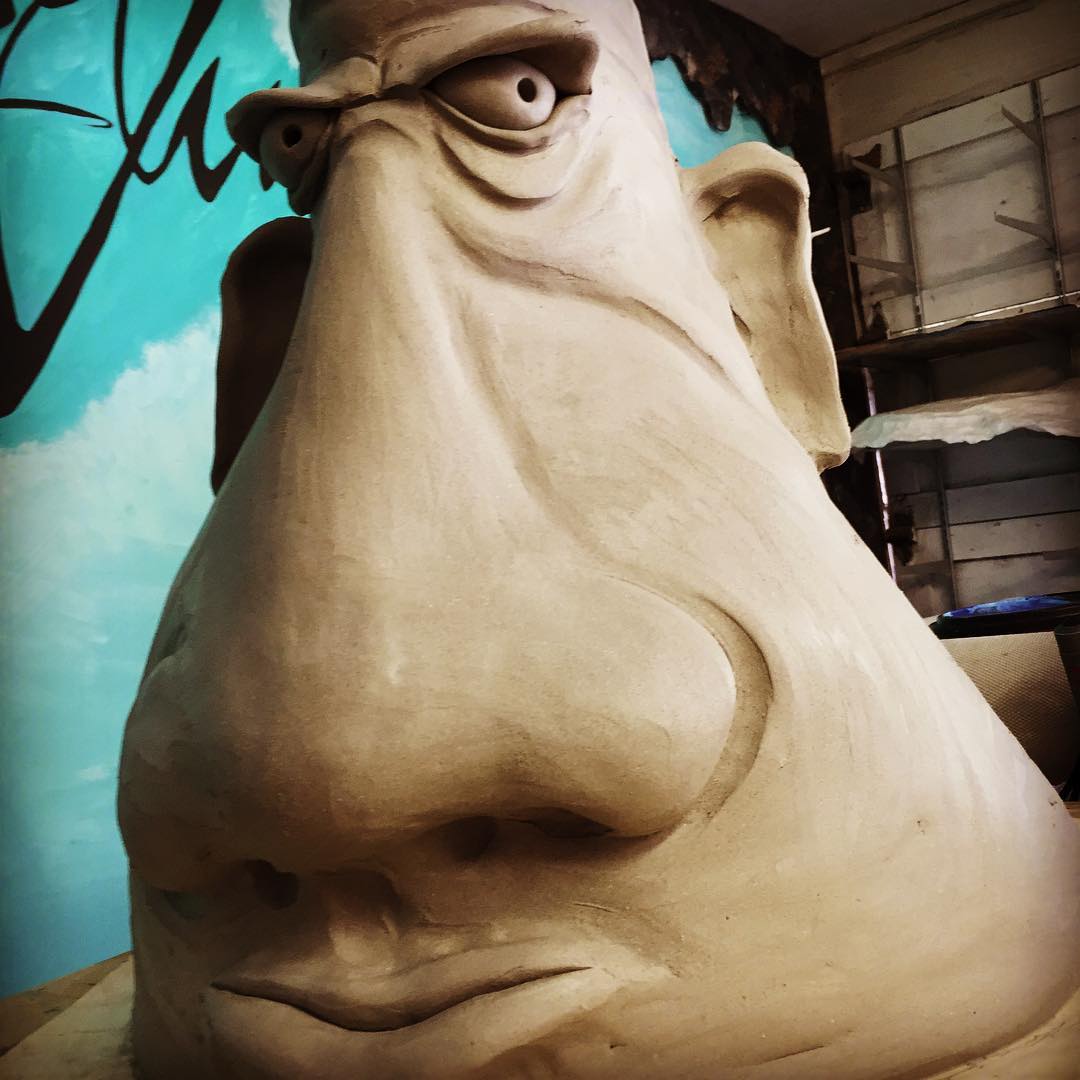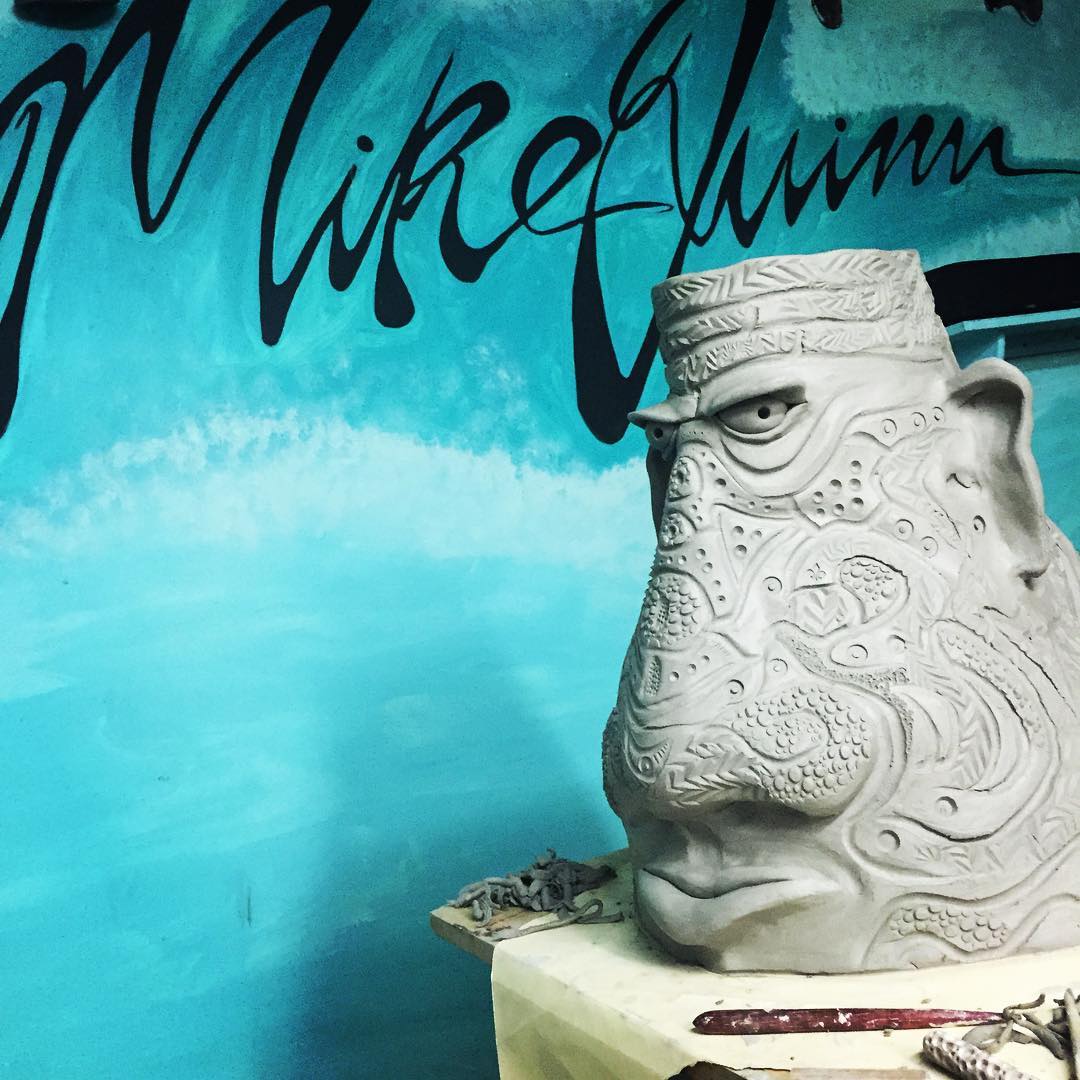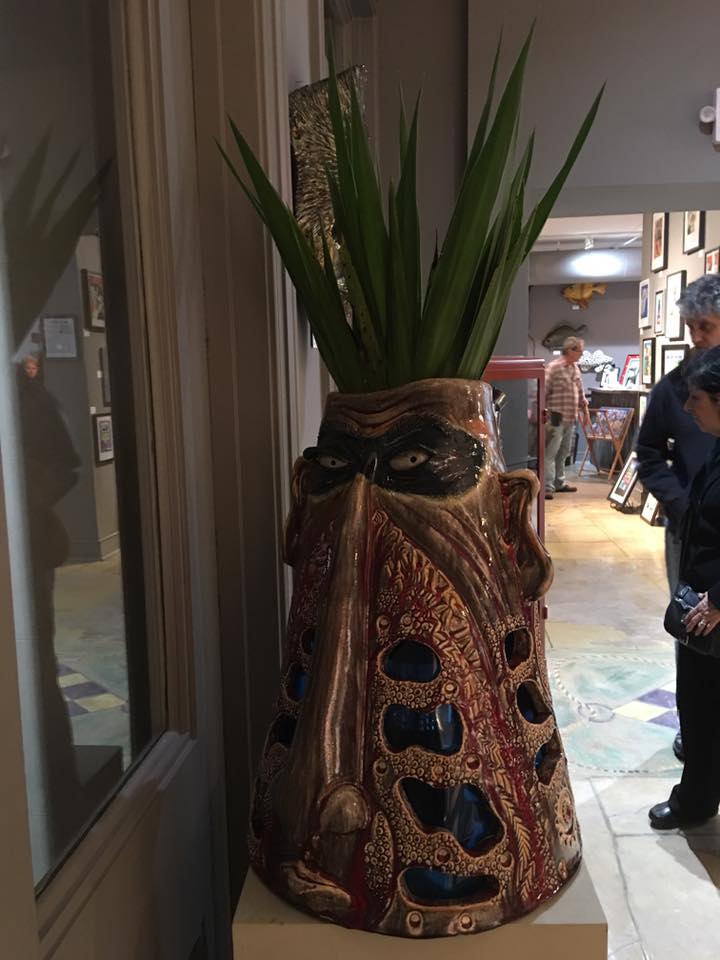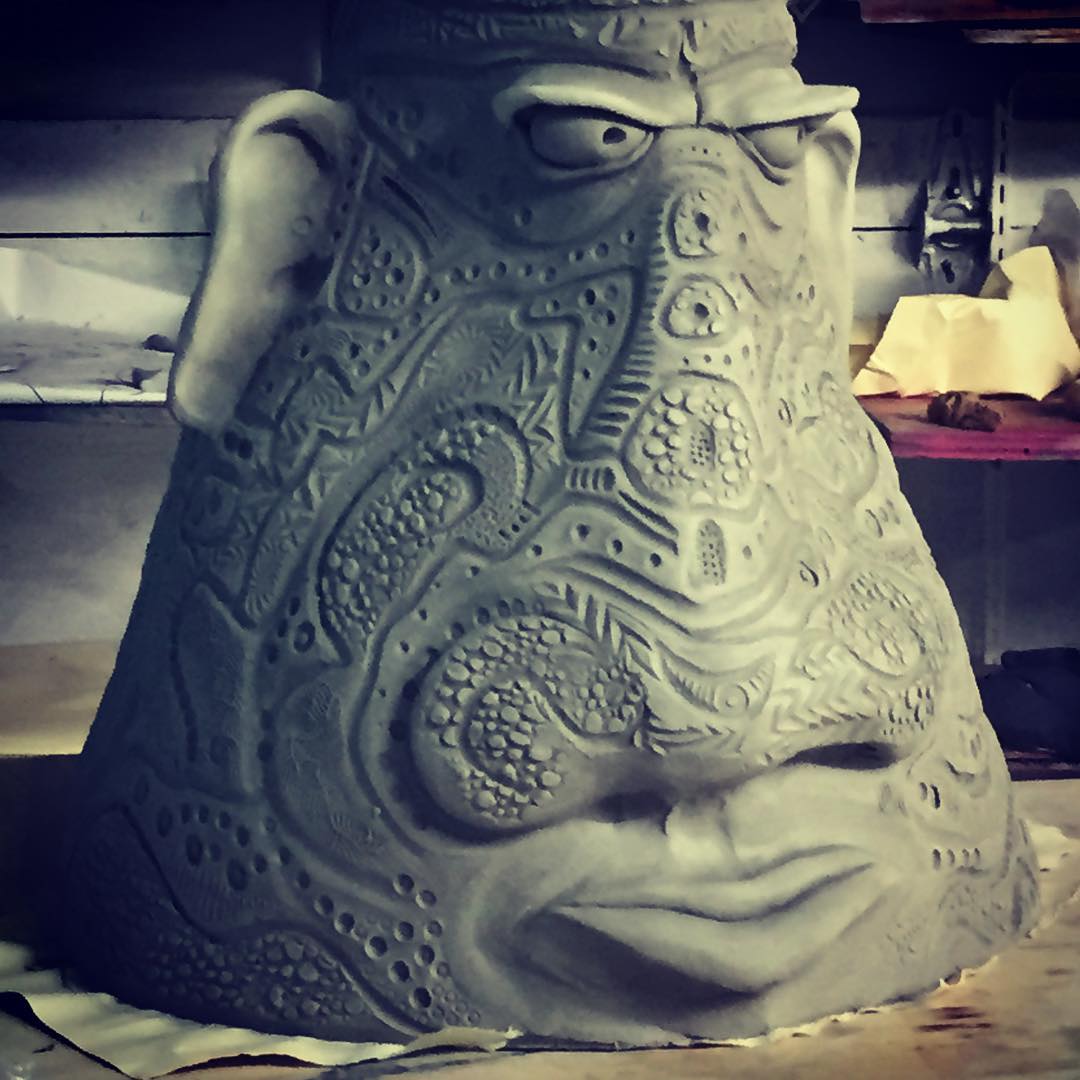 Not only are these heads growing in size but style as well! They are transforming and taking a shape that clearly needs...a body. No, Mike's art isn't out for blood, the head just needed more, and to be Bigger, and Bolder! This is the birth of Crabman, he comes in all sizes great and small. This mysterious being is known for his advice, great taste in music, surprisingly un-crabby like demeanor.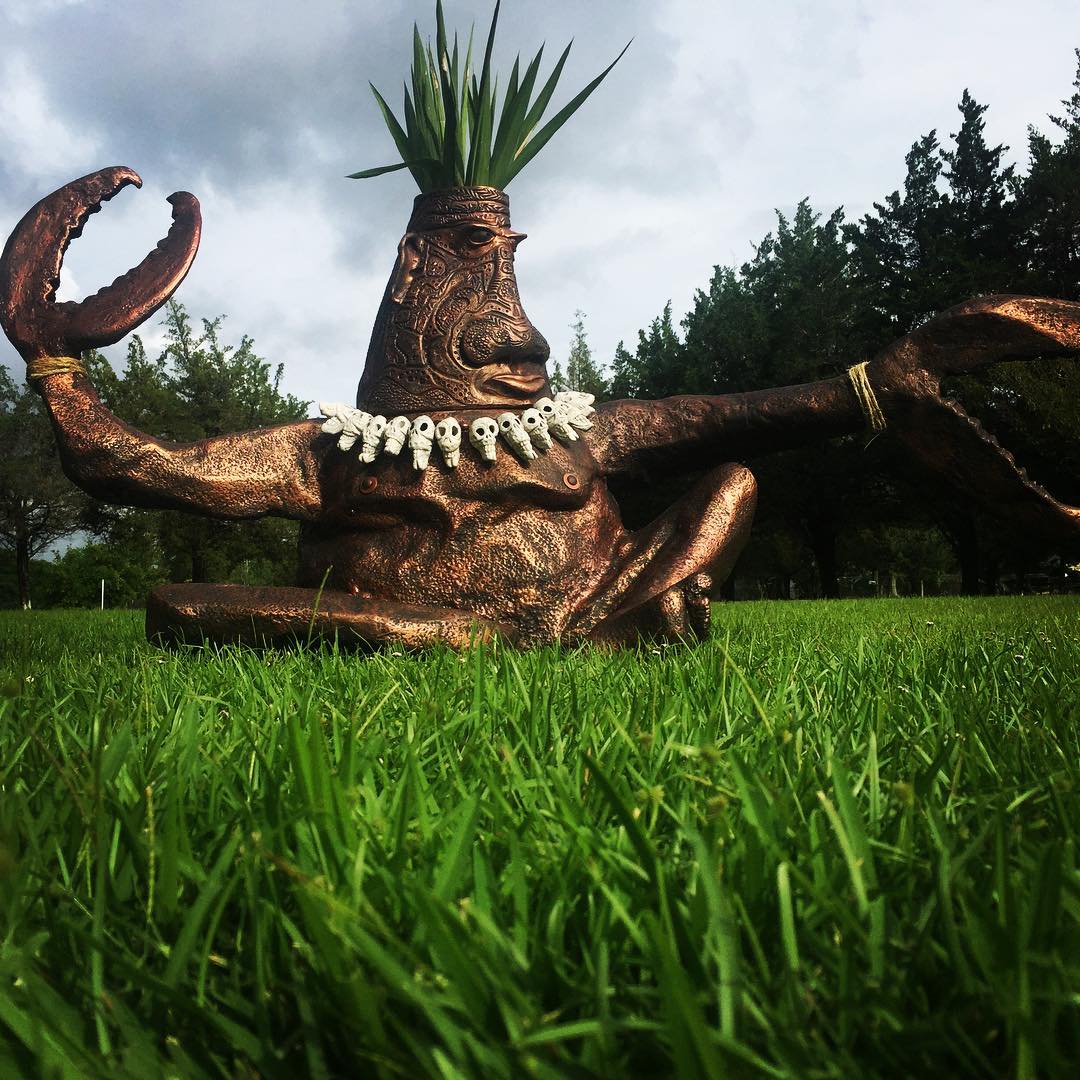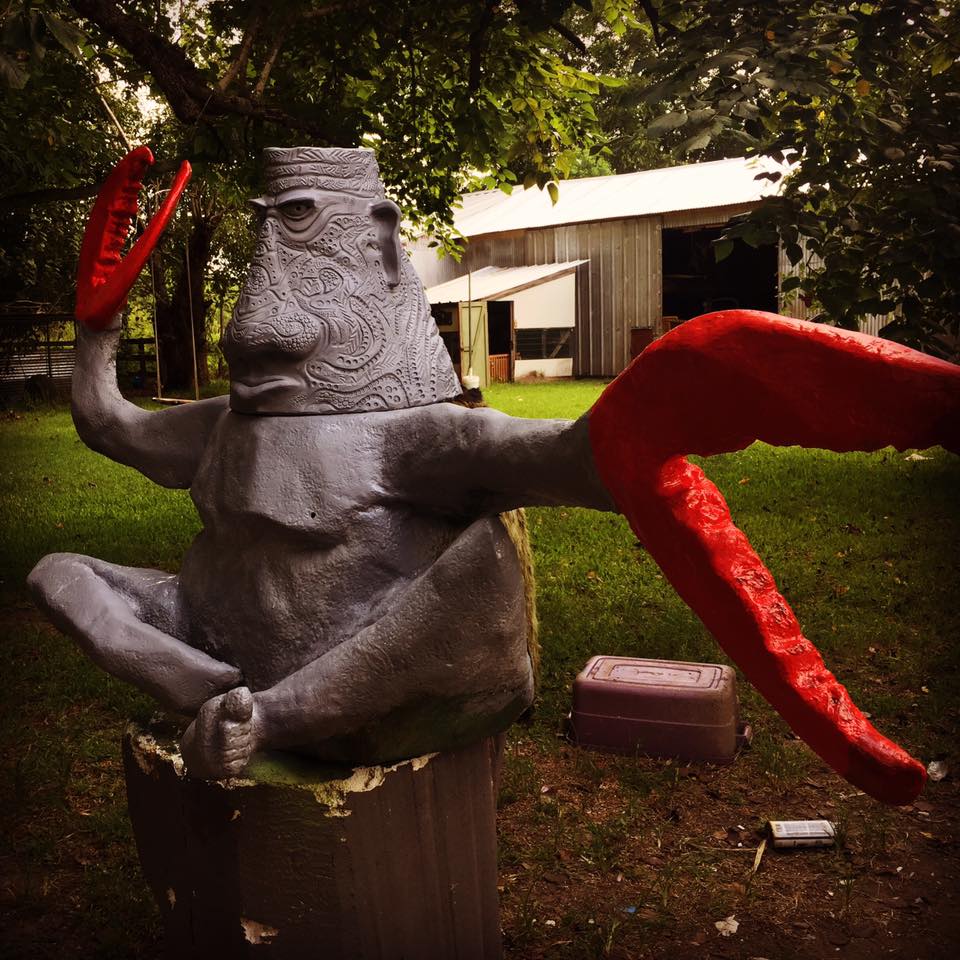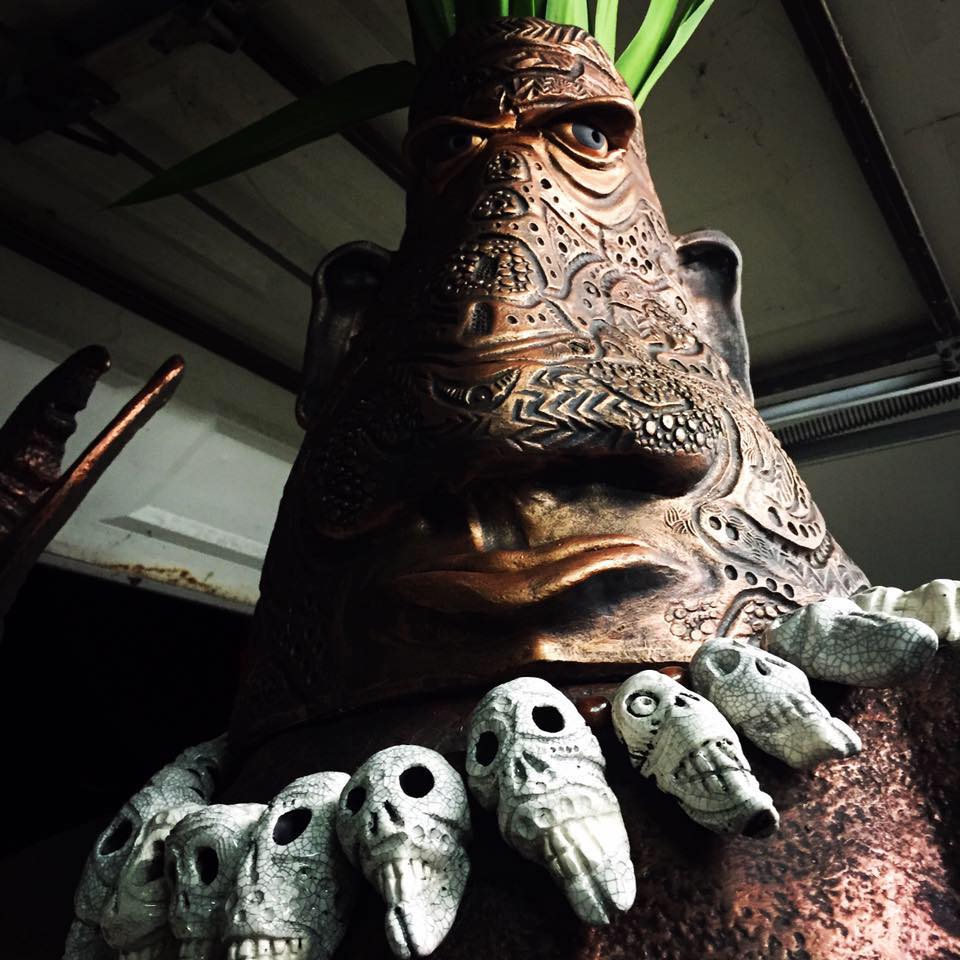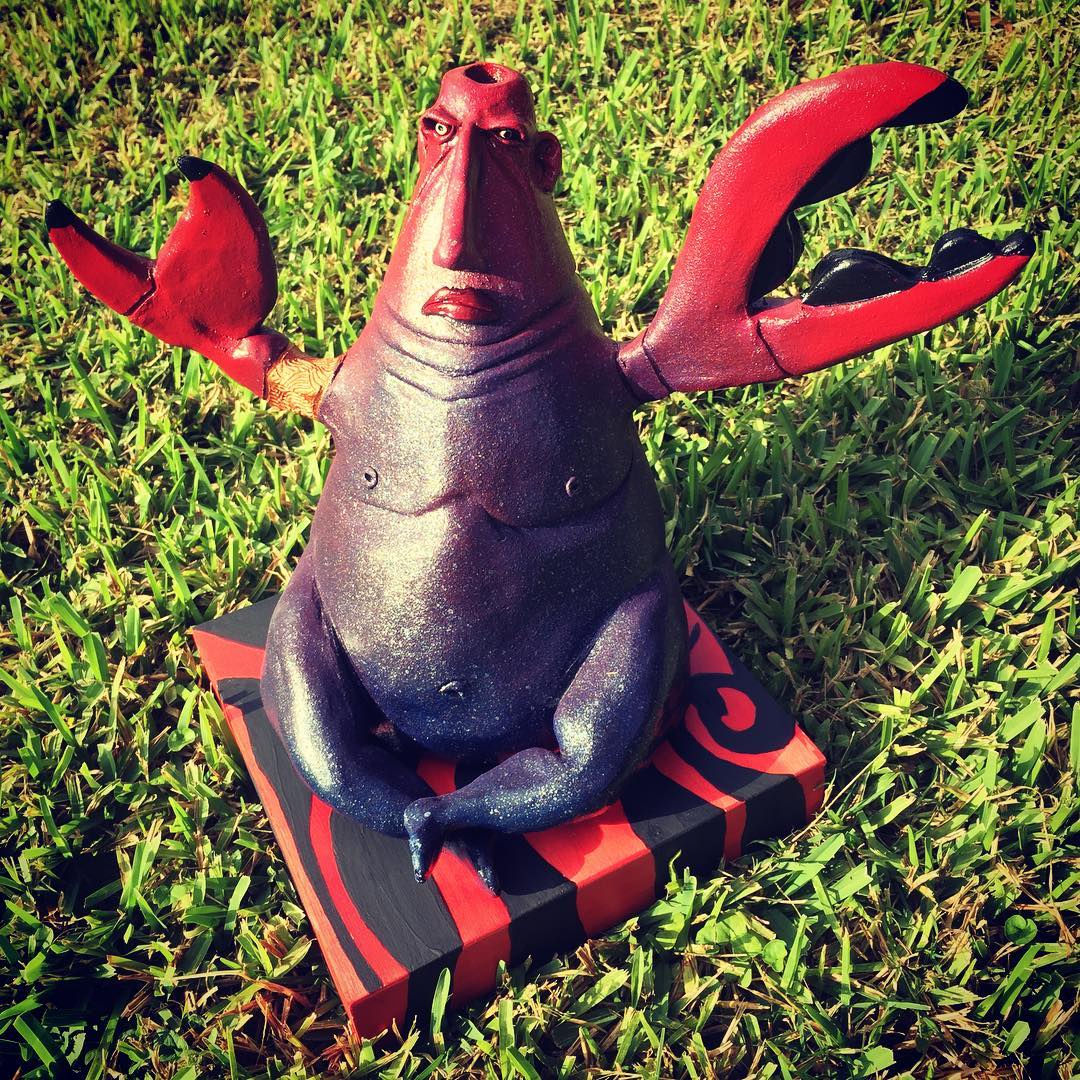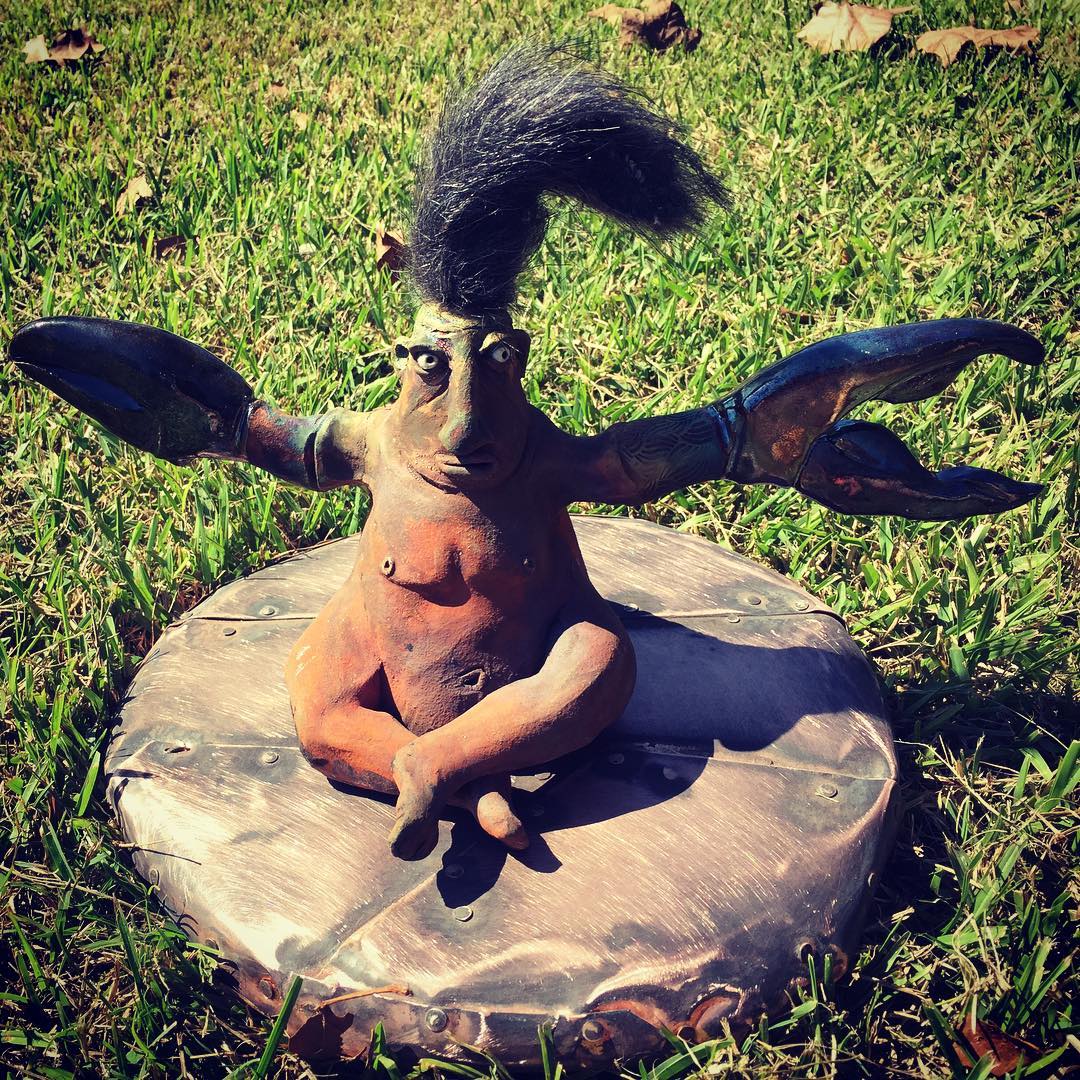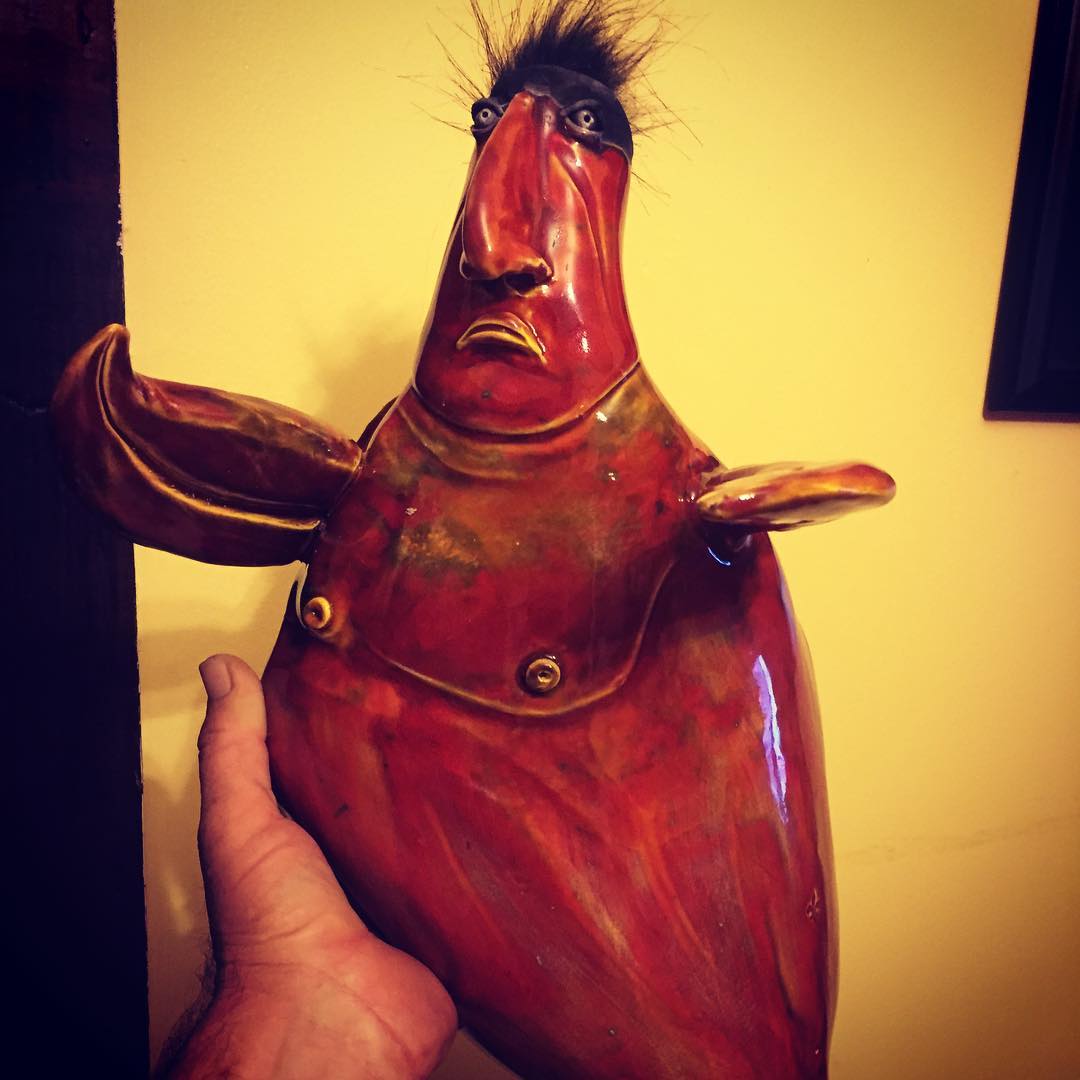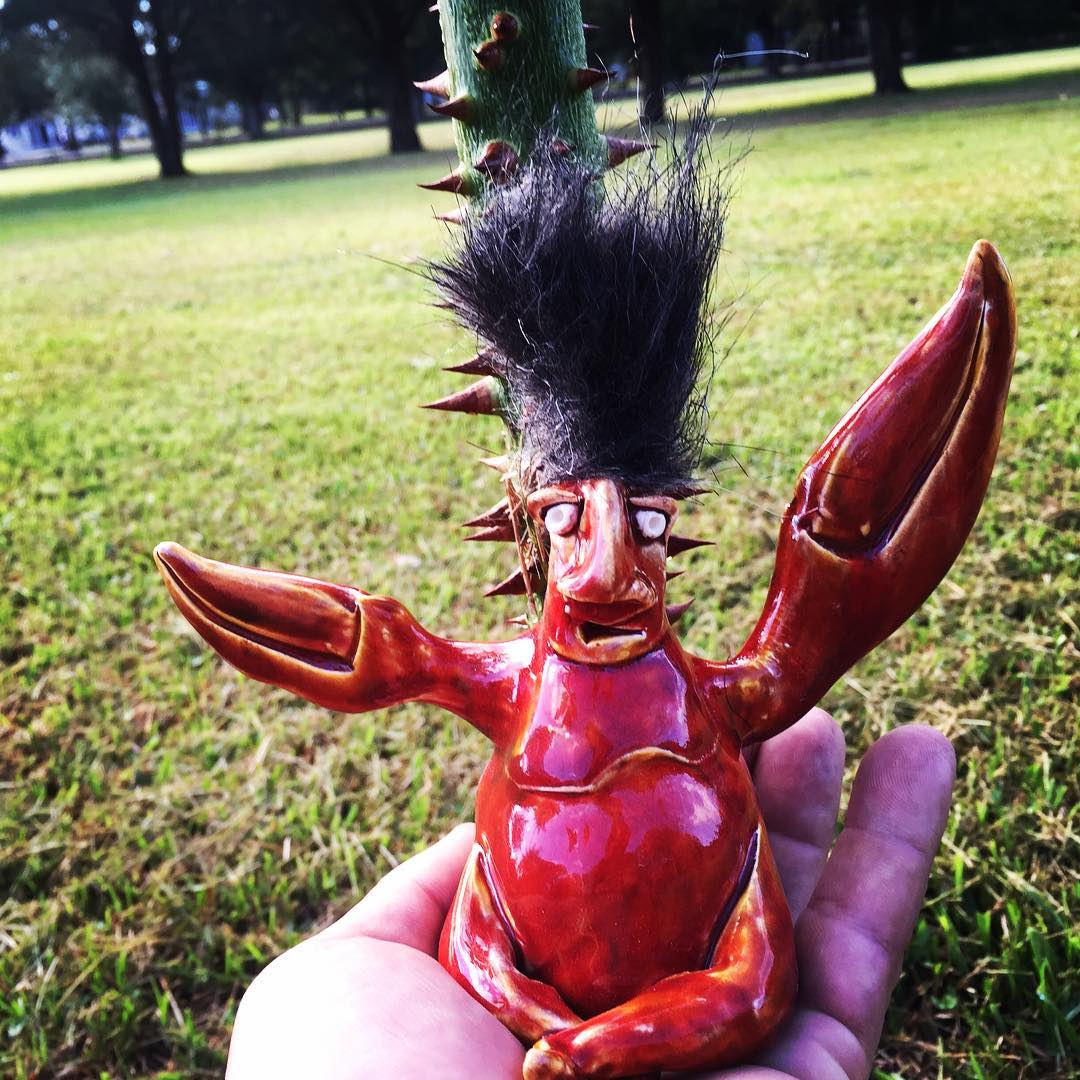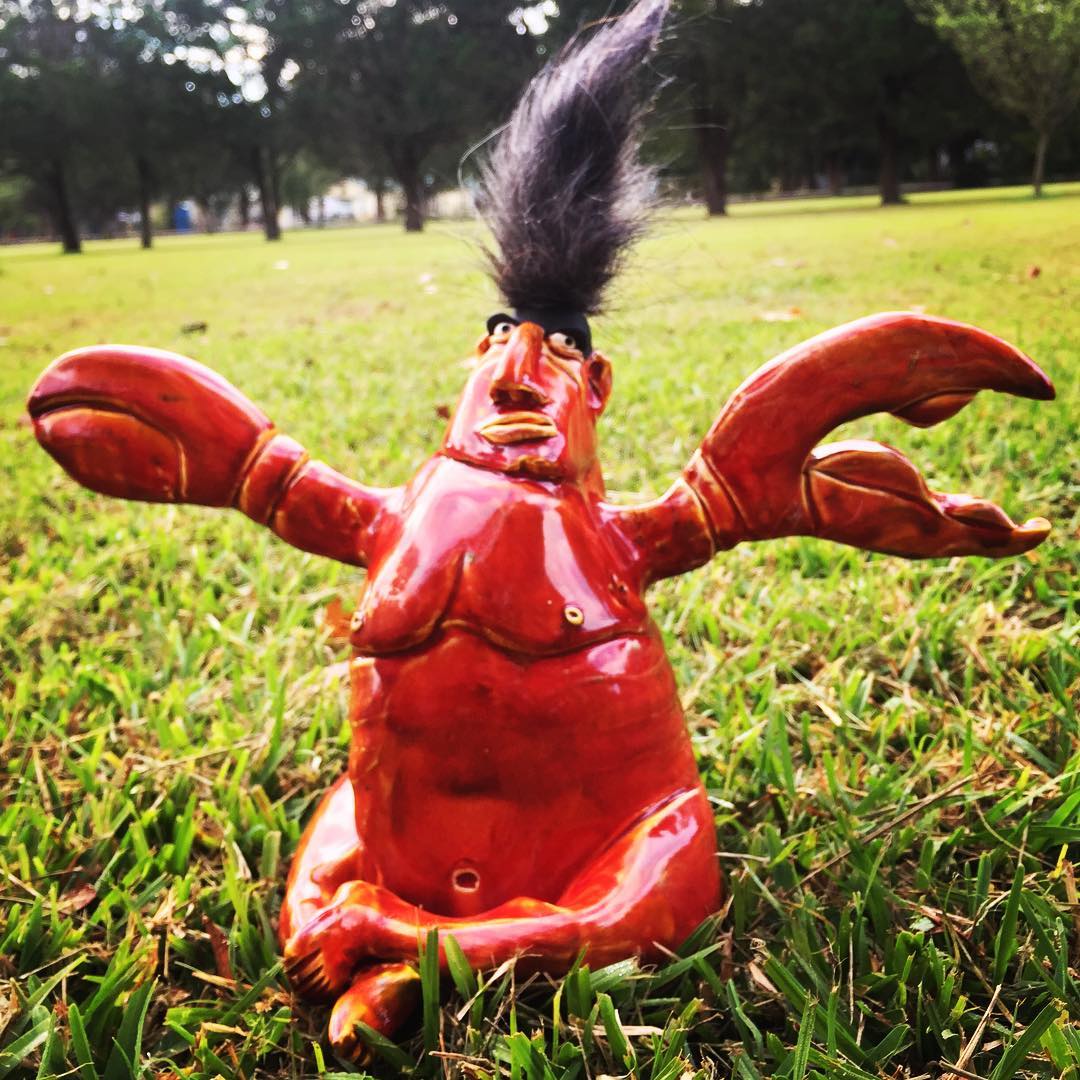 What a time to be alive. An age of Tiki's living amongst us freely without judgement, patiently watching over us in our own environments. These Tiki's come in a variety of sizes from desk sitters to taller than your house...seriously. Any size can be custom ordered however he usually has a couple patiently waiting for new homes.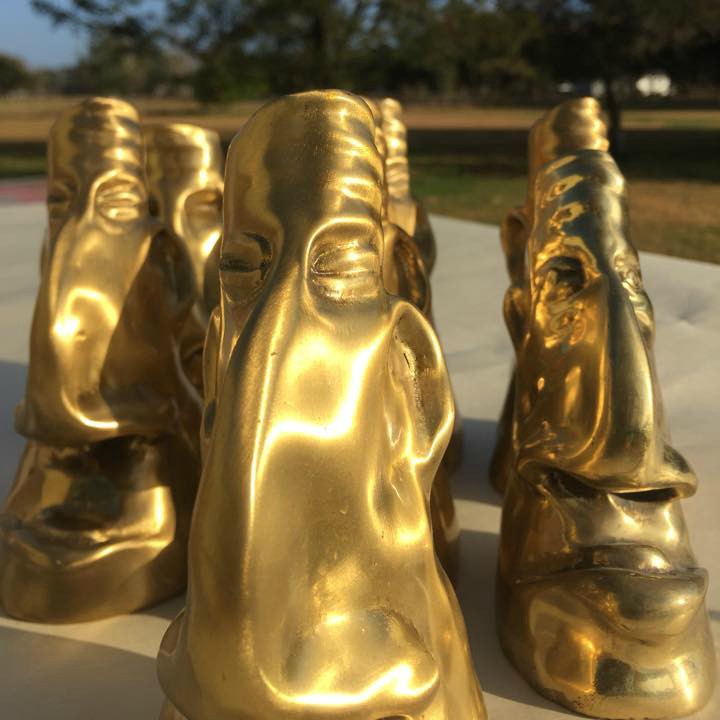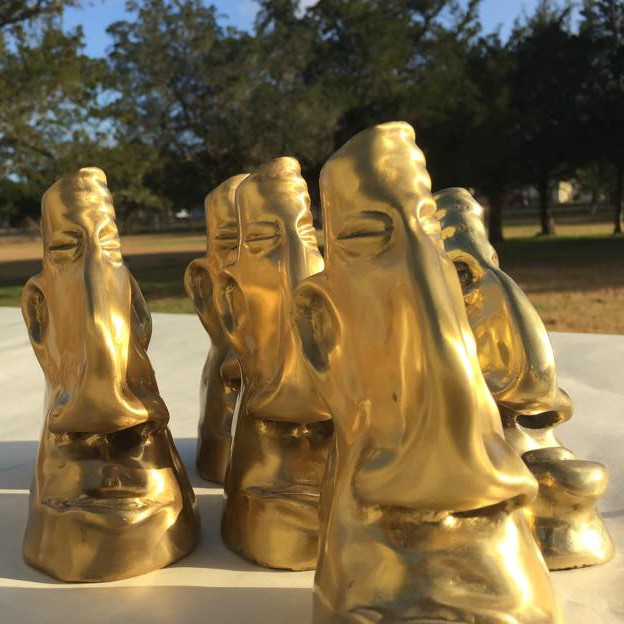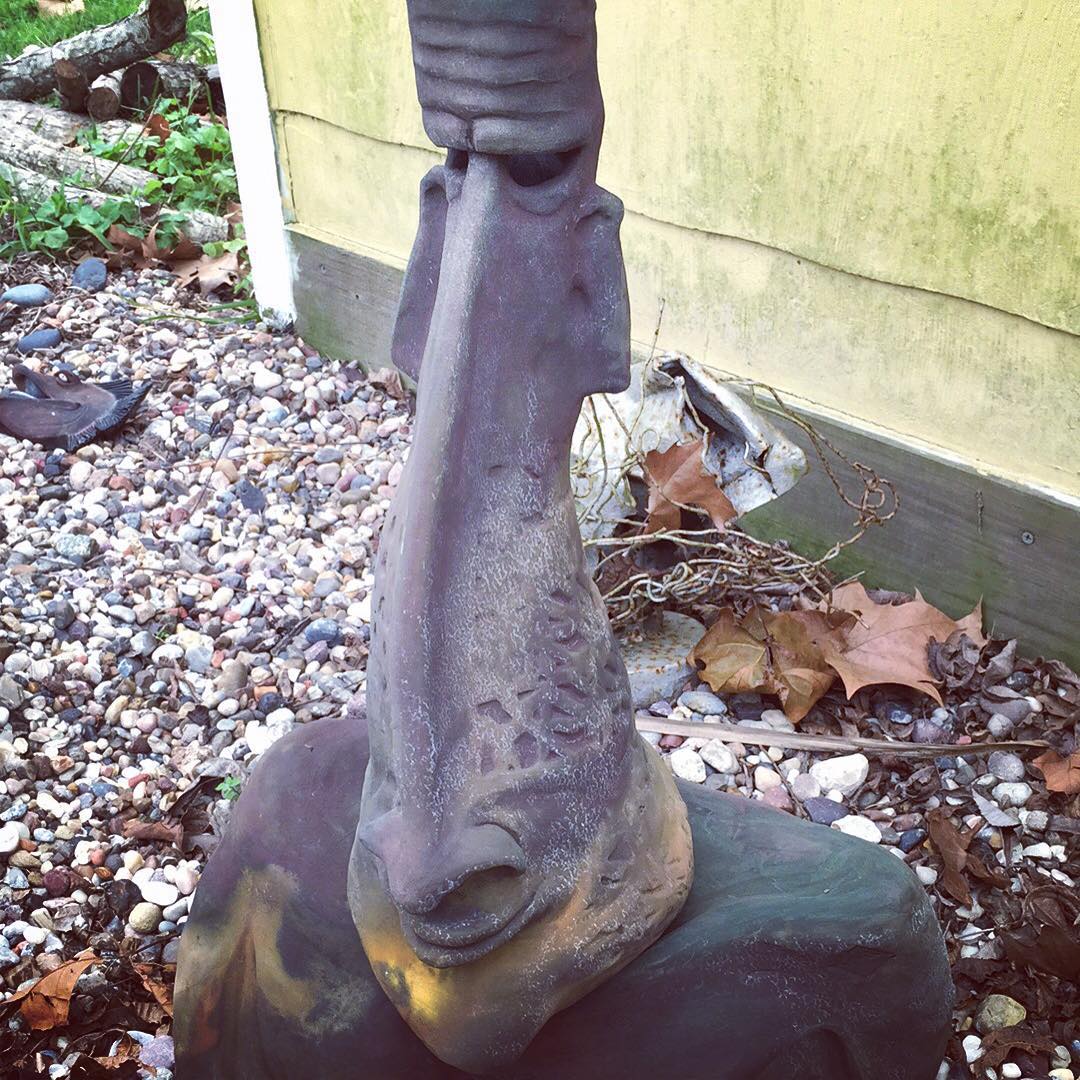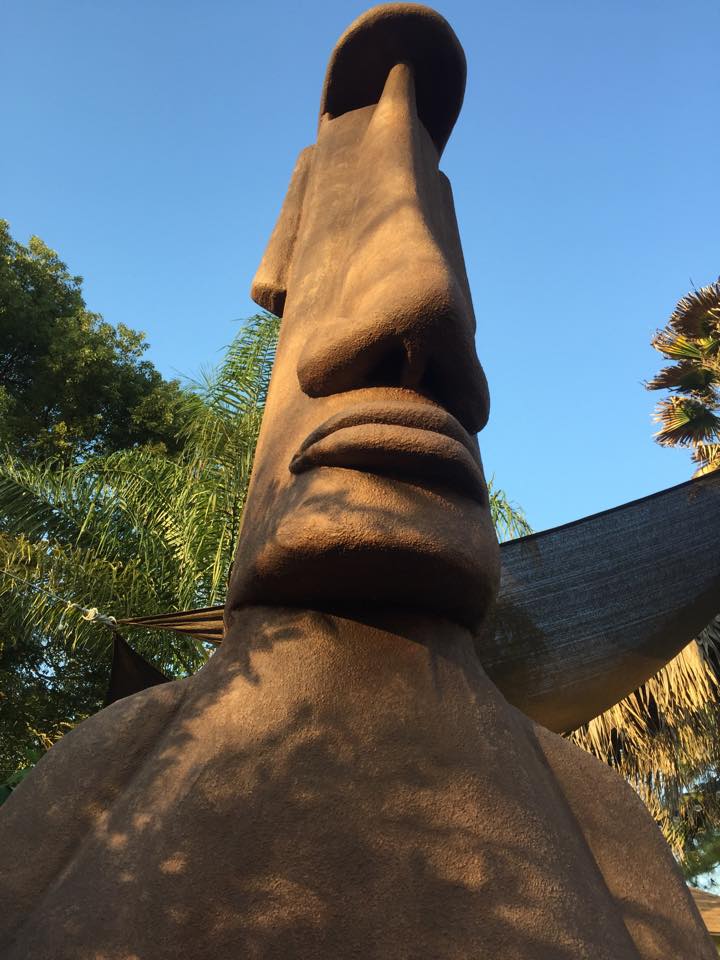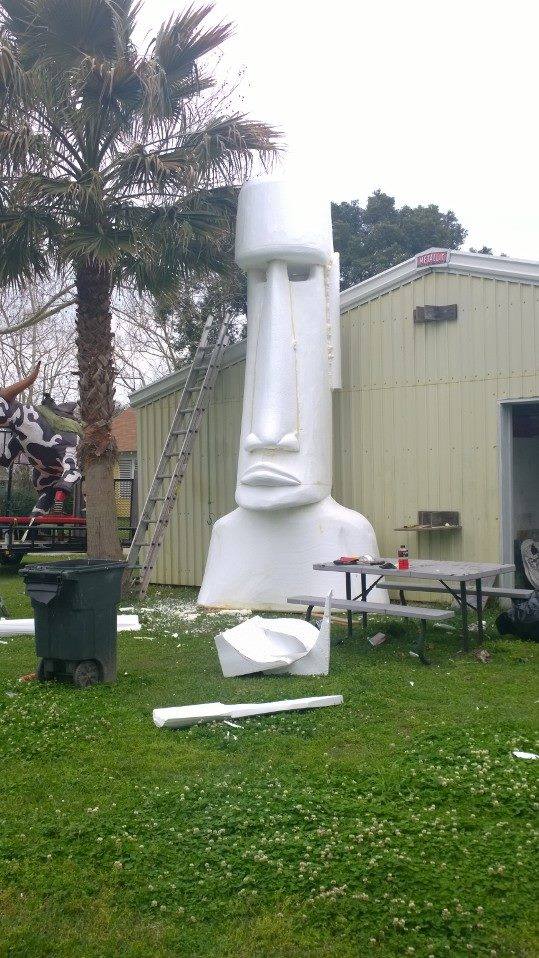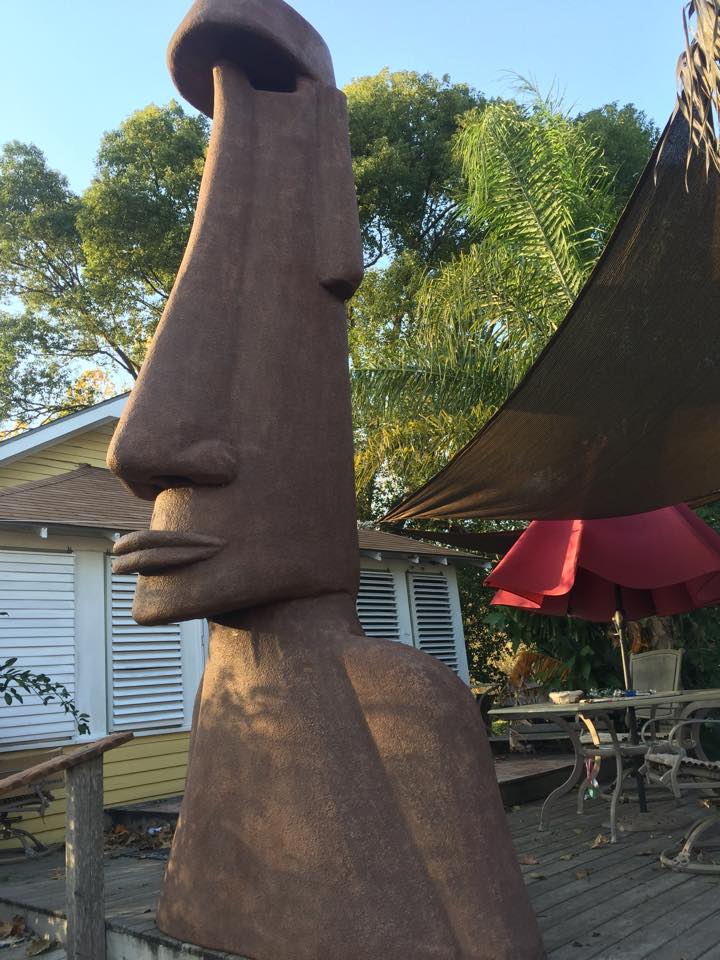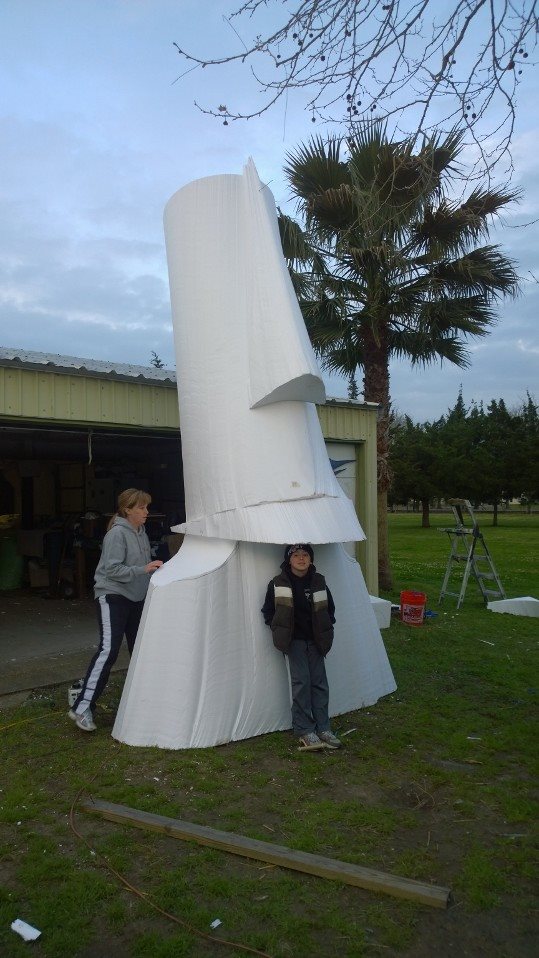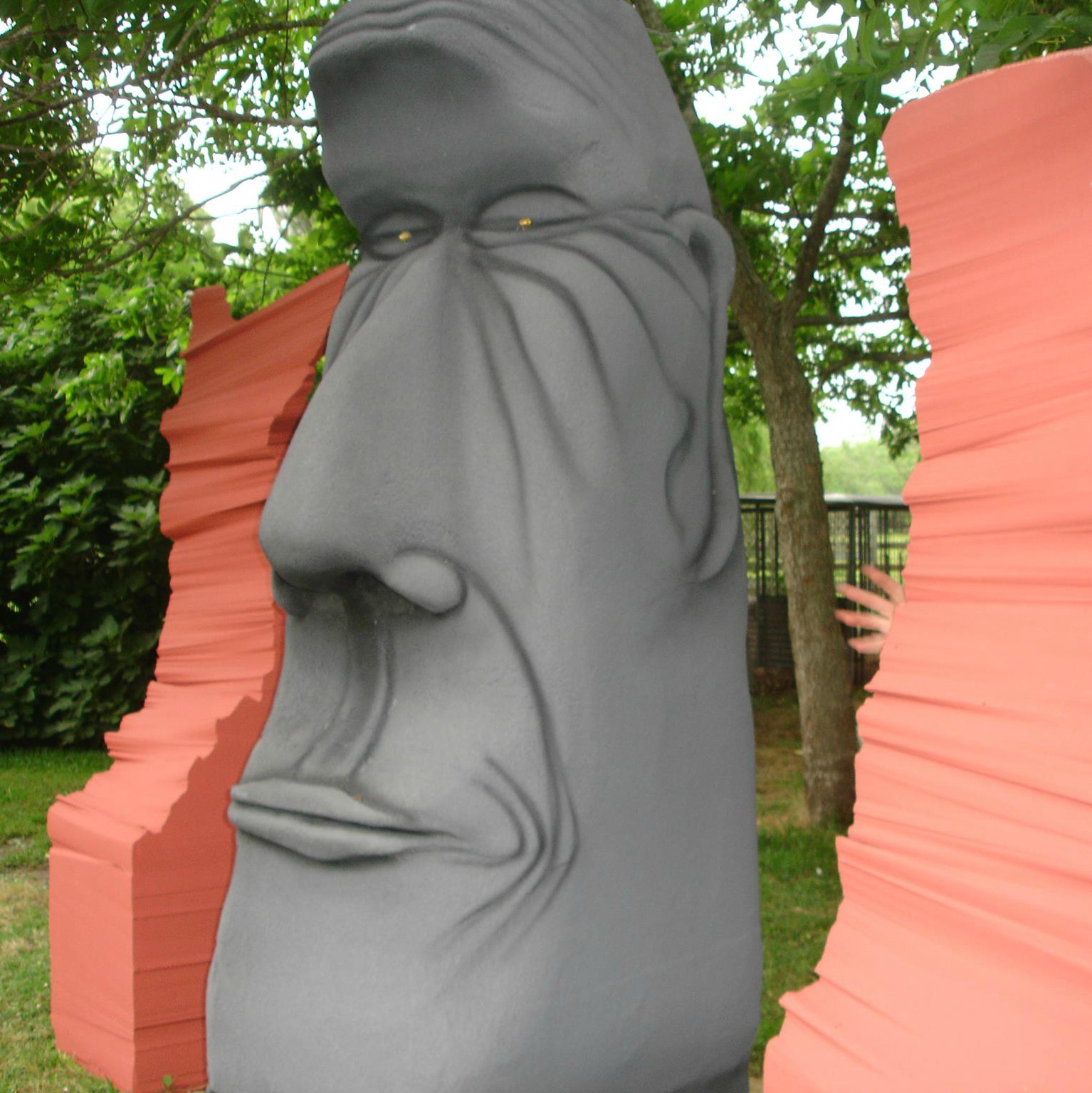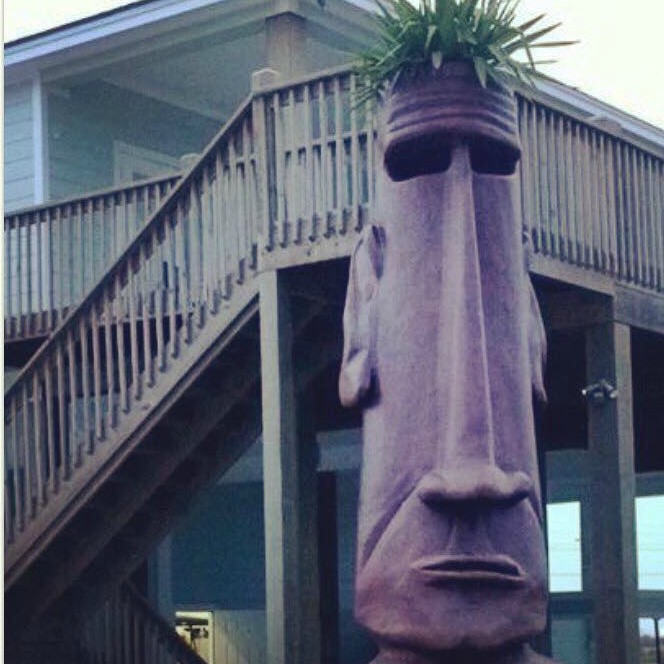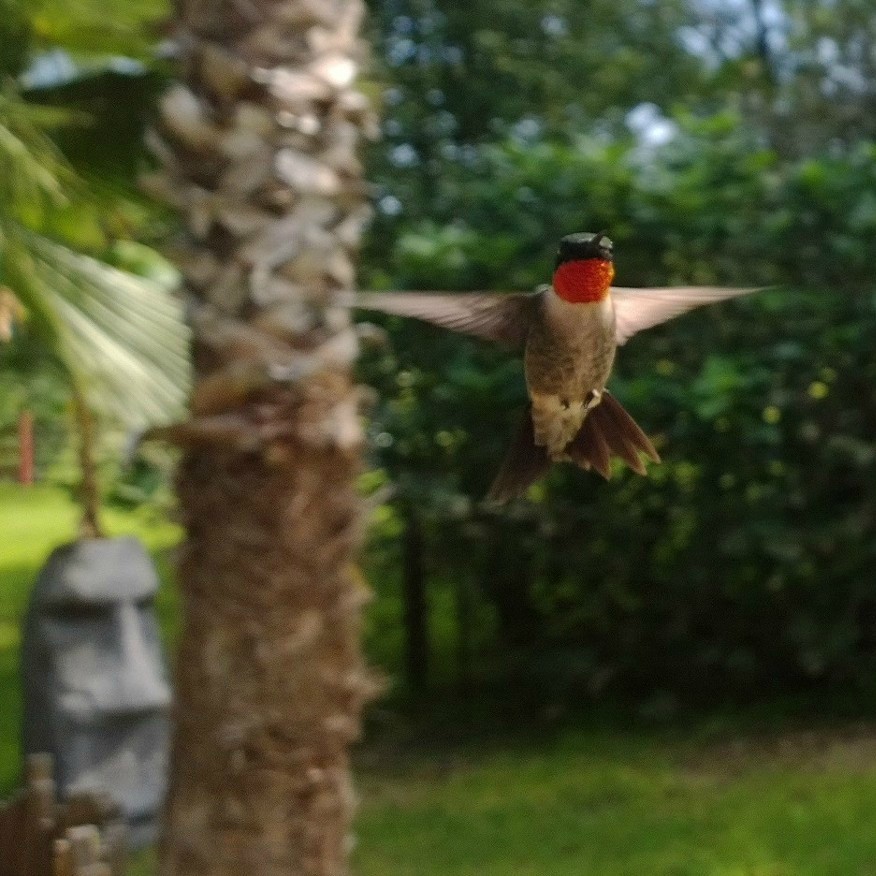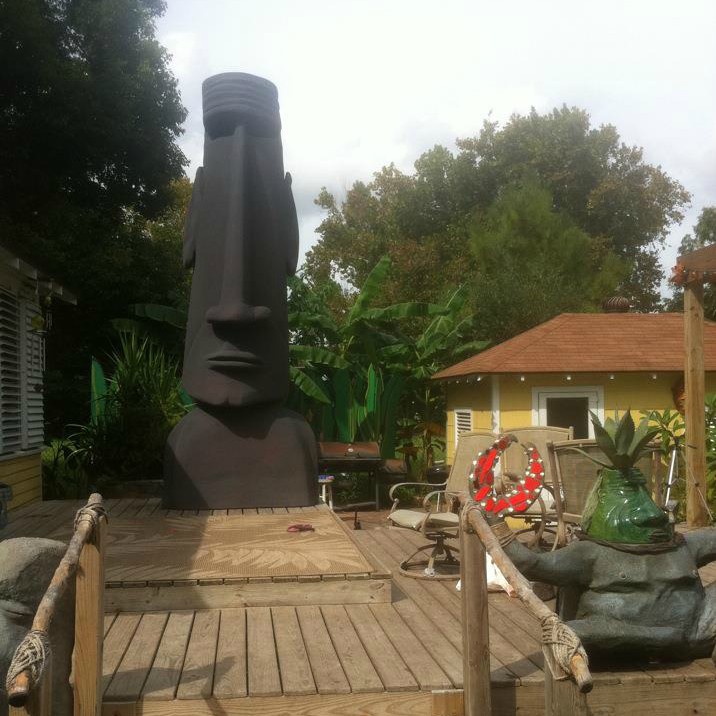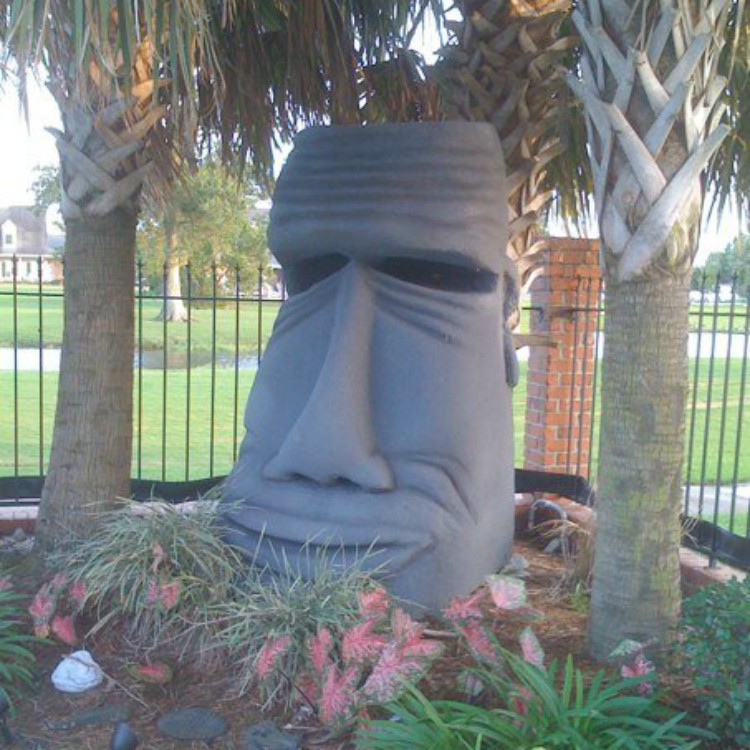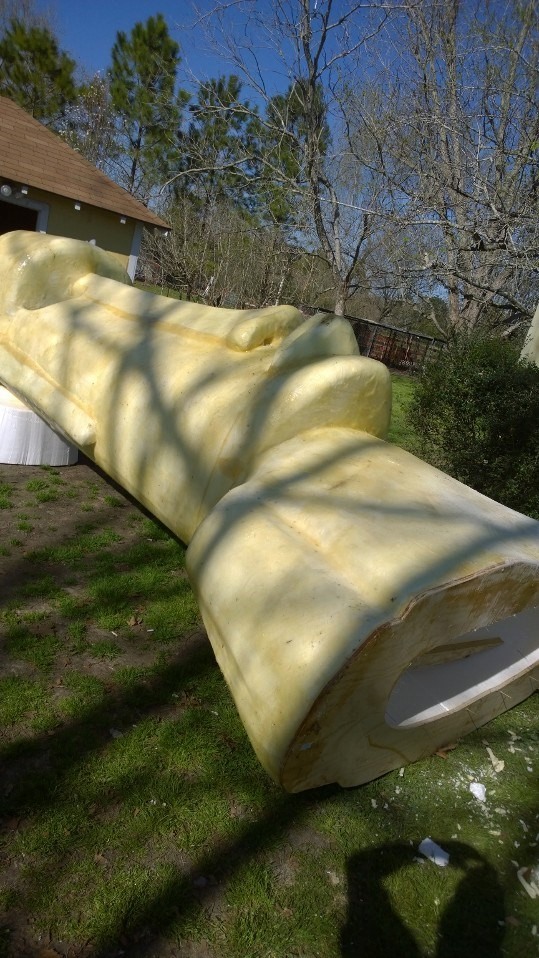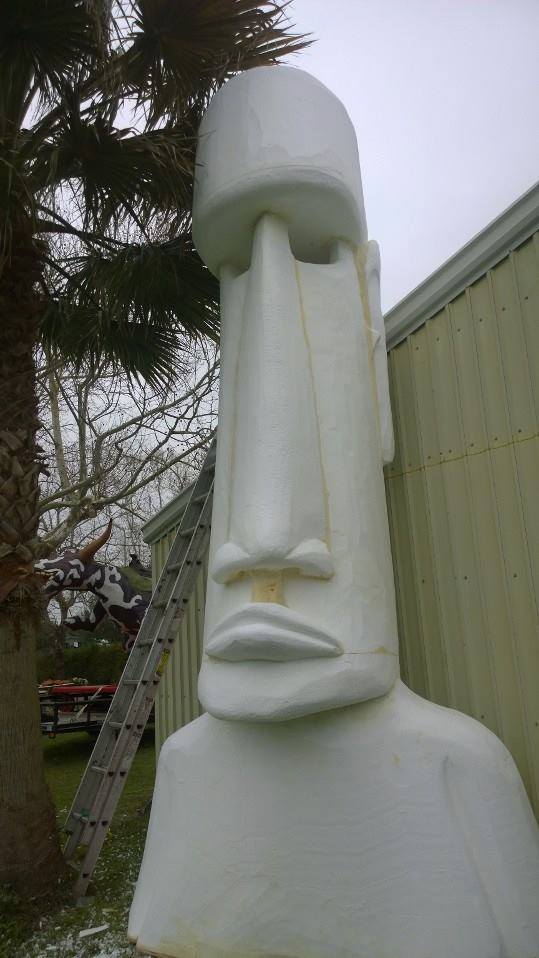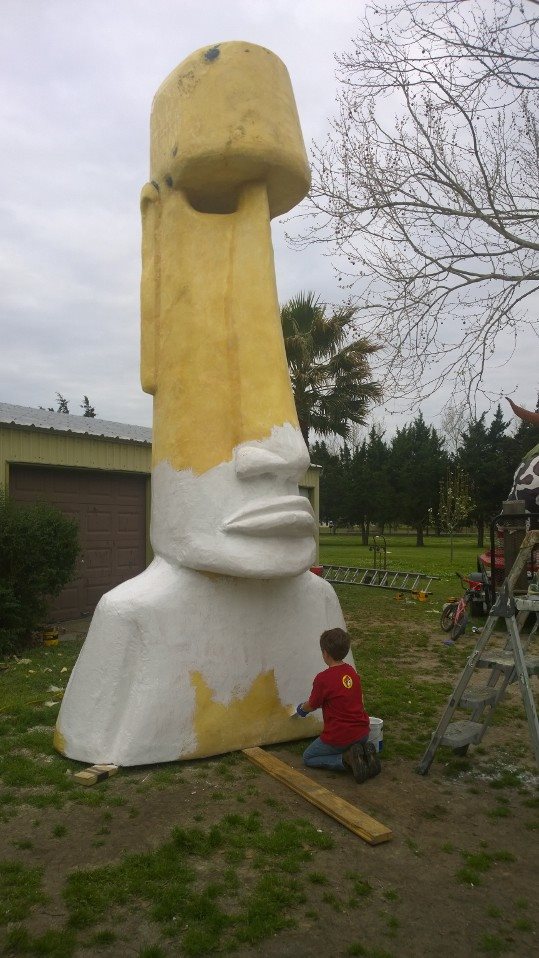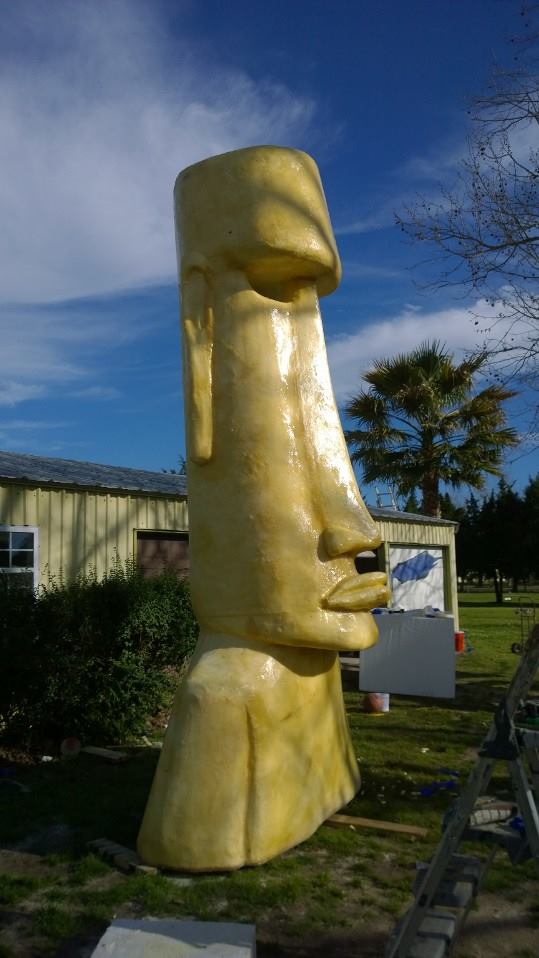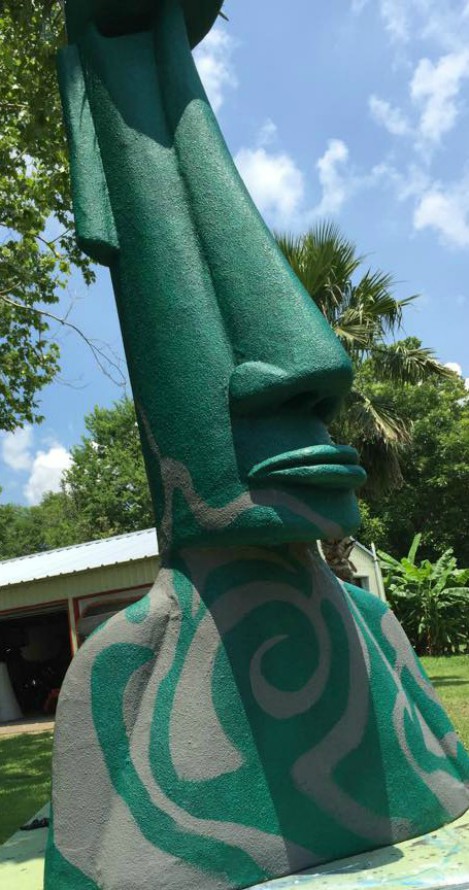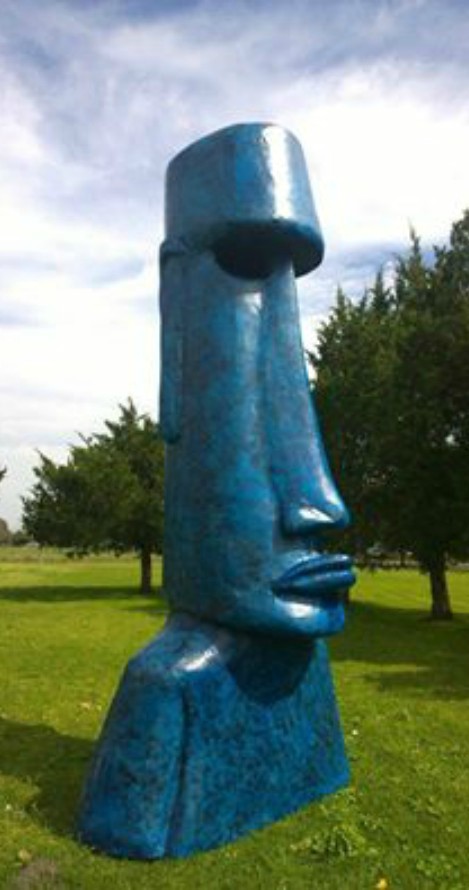 These guys rarely make it to the store without someone snatching them up. However you can request Mike to make you something special, the size and finish and detail will dictate the pricing. Mike has lots of options...check out the About the Art page for more insight into his work. Contact Jodi@FishWithAttitude.com for a custom order.
We do stock several other designs that are often featured in our Gallery Store.