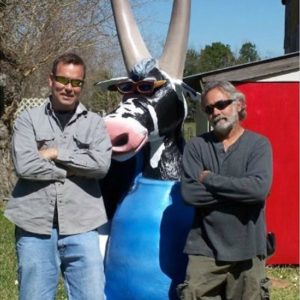 Joint projects? Glad you asked! Mike can't create all of this work by himself, he has a whole team to help with stuff. However, his buddy Dwight Brown is usually not too far away from the artful action. Known for his large installations and his famous sandal biz "Tiddies". Dwight can almost always be seen just off camera or handing Mike something in a video. Don't let that fool you he's a force behind the scenes...and a creative genius. He's been designing surfboards since he was 12...which means Mike's surfing creatures are riding professionally designed long boards...seriously, how cool is that? Dwight also built several boats including the John B 40' catamaran, making him quite the master with fiberglass. He's in charge of the logistics on larger pieces as well, Dwight is all about obeying gravity and the principles of wind dynamics.

When looking for a custom Stunt Sculpture Mike and Dwight are your dream team. These two can come up with ideas for your project or make your vision come to life. They are just a call away for consulting, design or whatever you may need done in the wonderful world of art.
Ahh...to be a fly on the wall in the studio when these two are cooking up a project!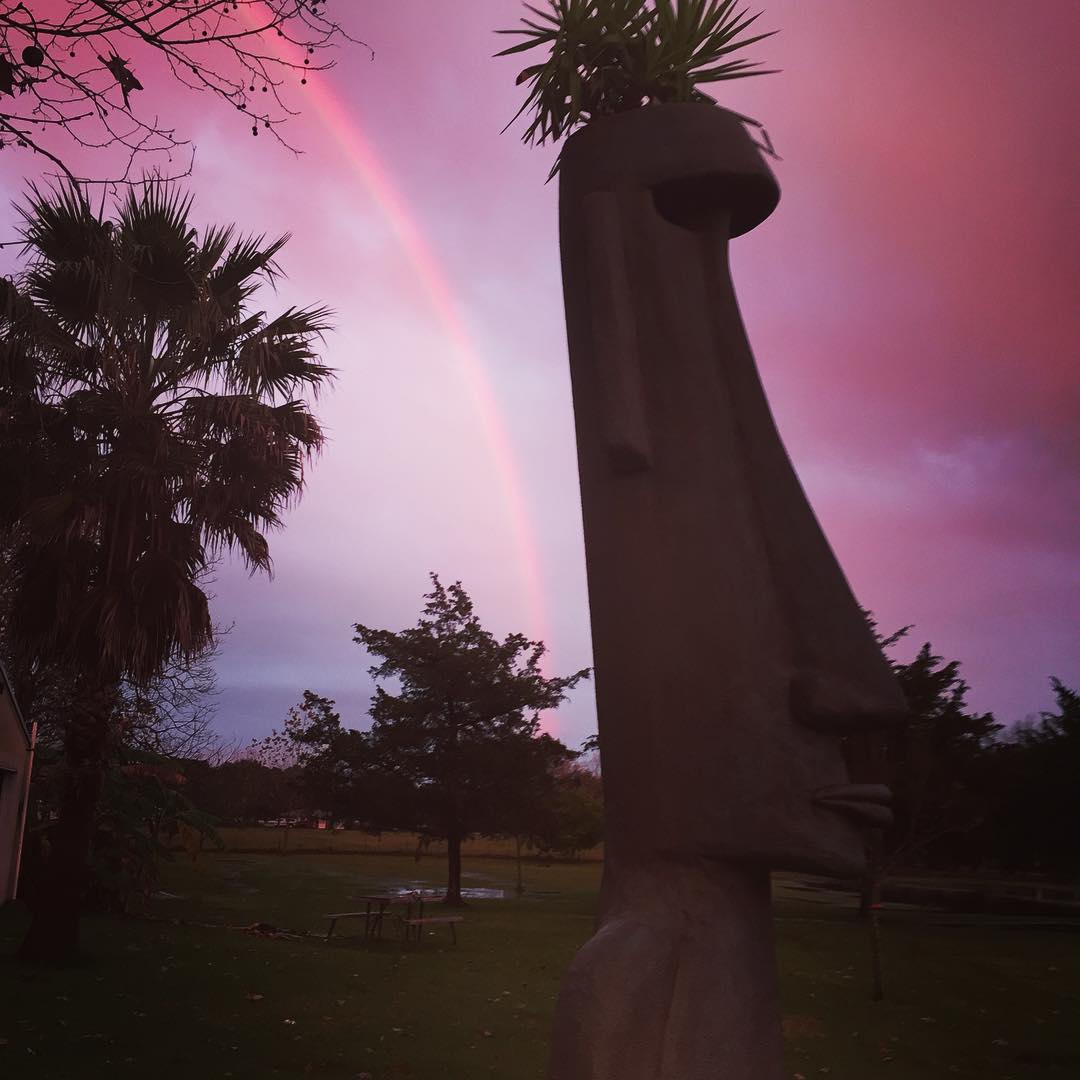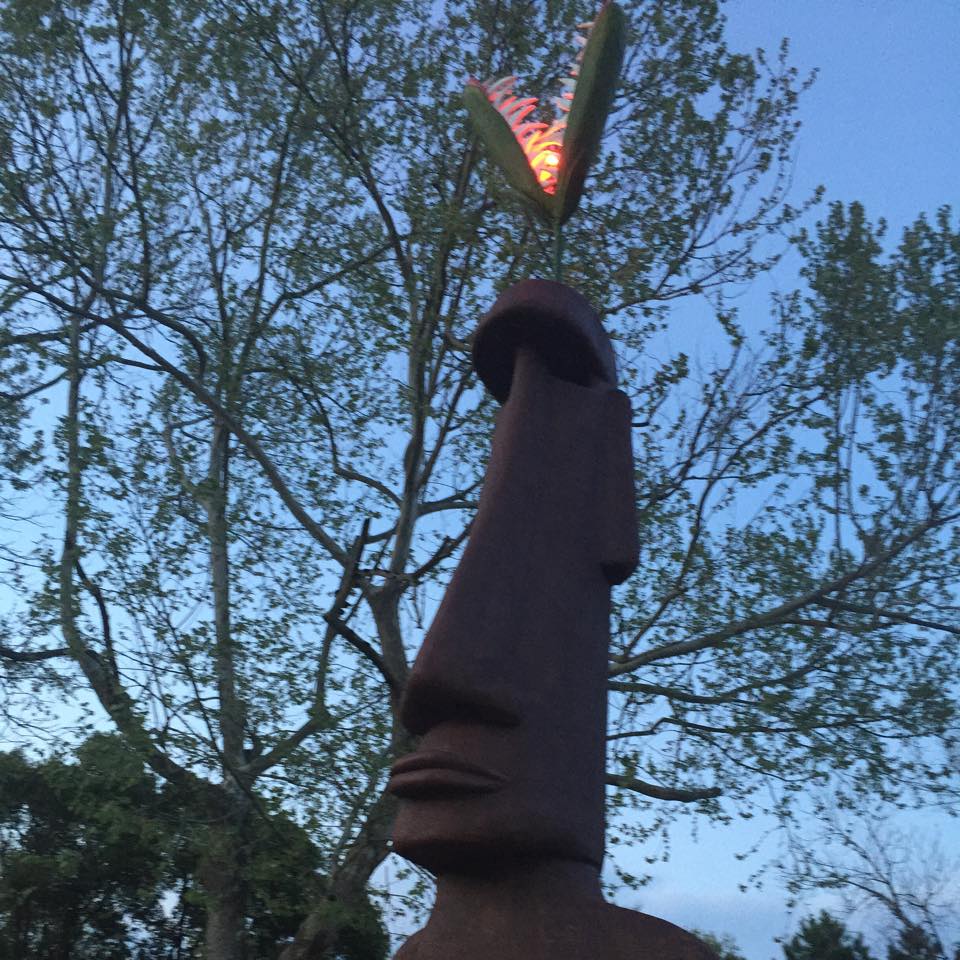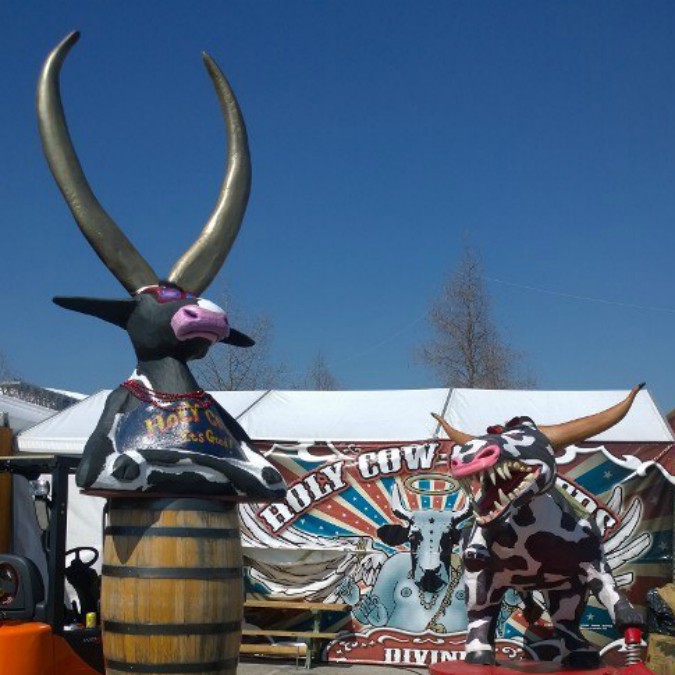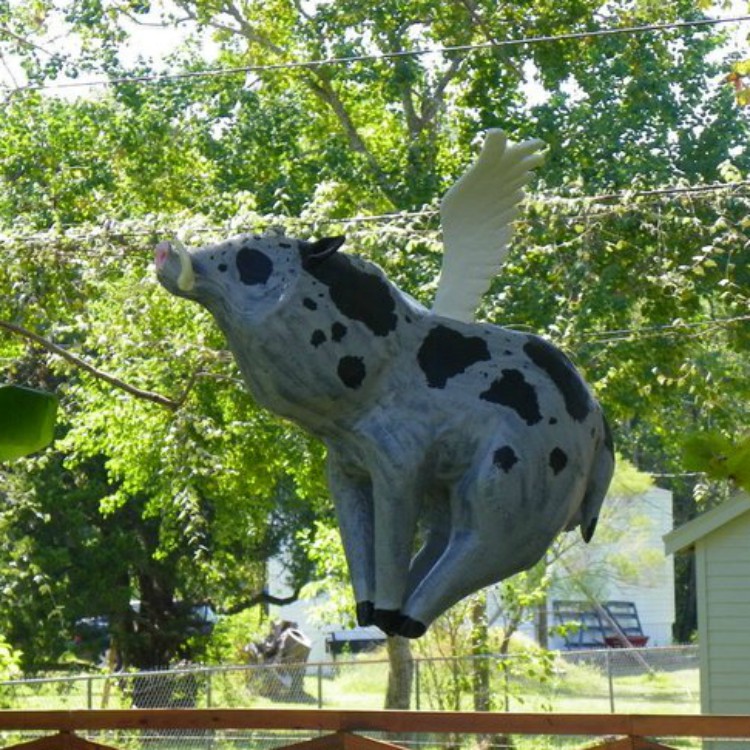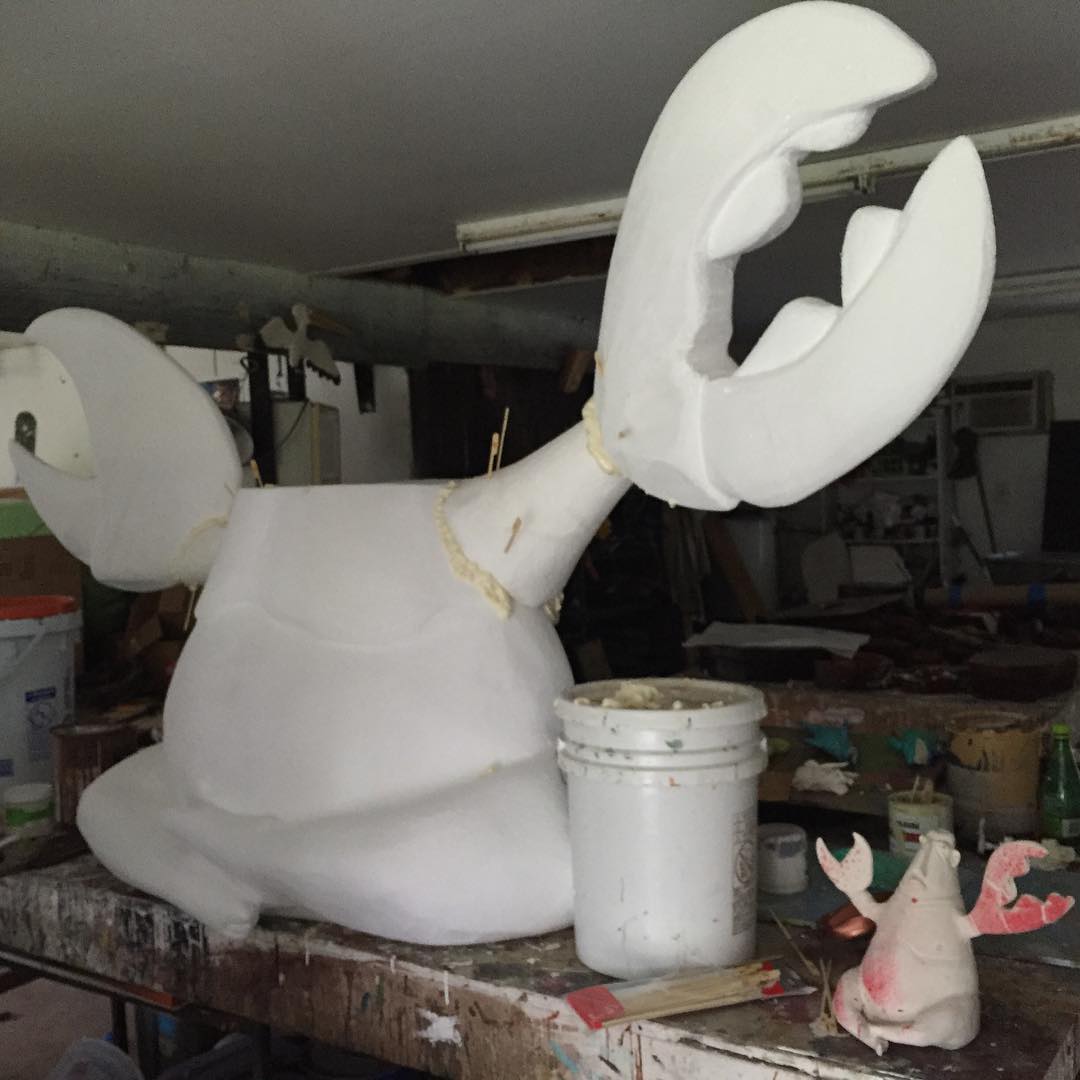 Recreating the Magic... It was built in 1982 for the Houston fest. The piece was a collaborative effort between Dwight Brown and Don Redman. …