This Fish with Attitude is named Uncle Charles. At quick glance he may seem like the creepy Uncle…but no, this guy is amazing! You'll cracking up all evening with his silly jokes and that odd noise he can make with his armpit, seriously who knew fish even had armpits? He measures a whopping 10″ x 5.5″ and hangs on the wall with a built in eyelet. He's sporting a hand painted custom finish that is designed for indoor use or outside in a protected/covered area.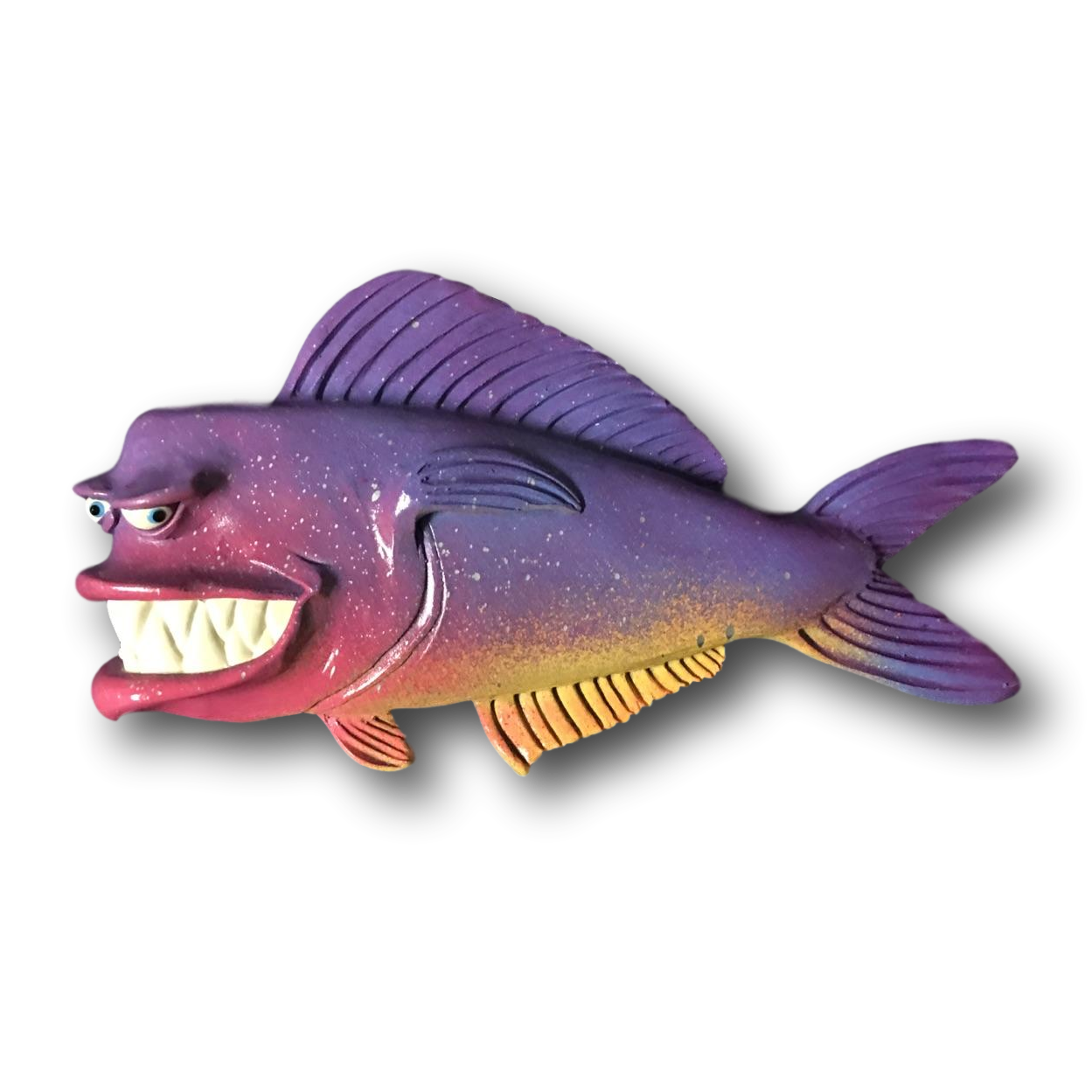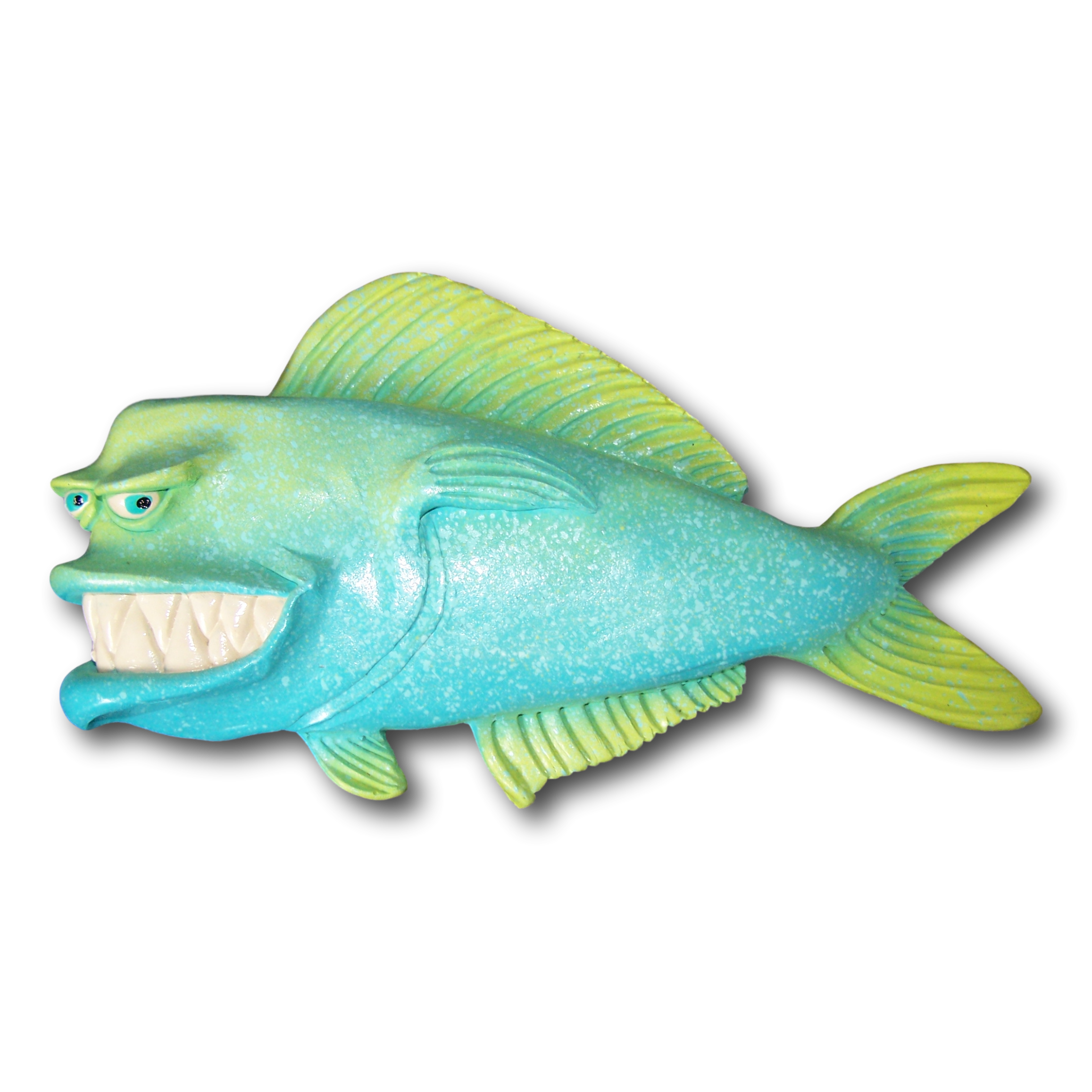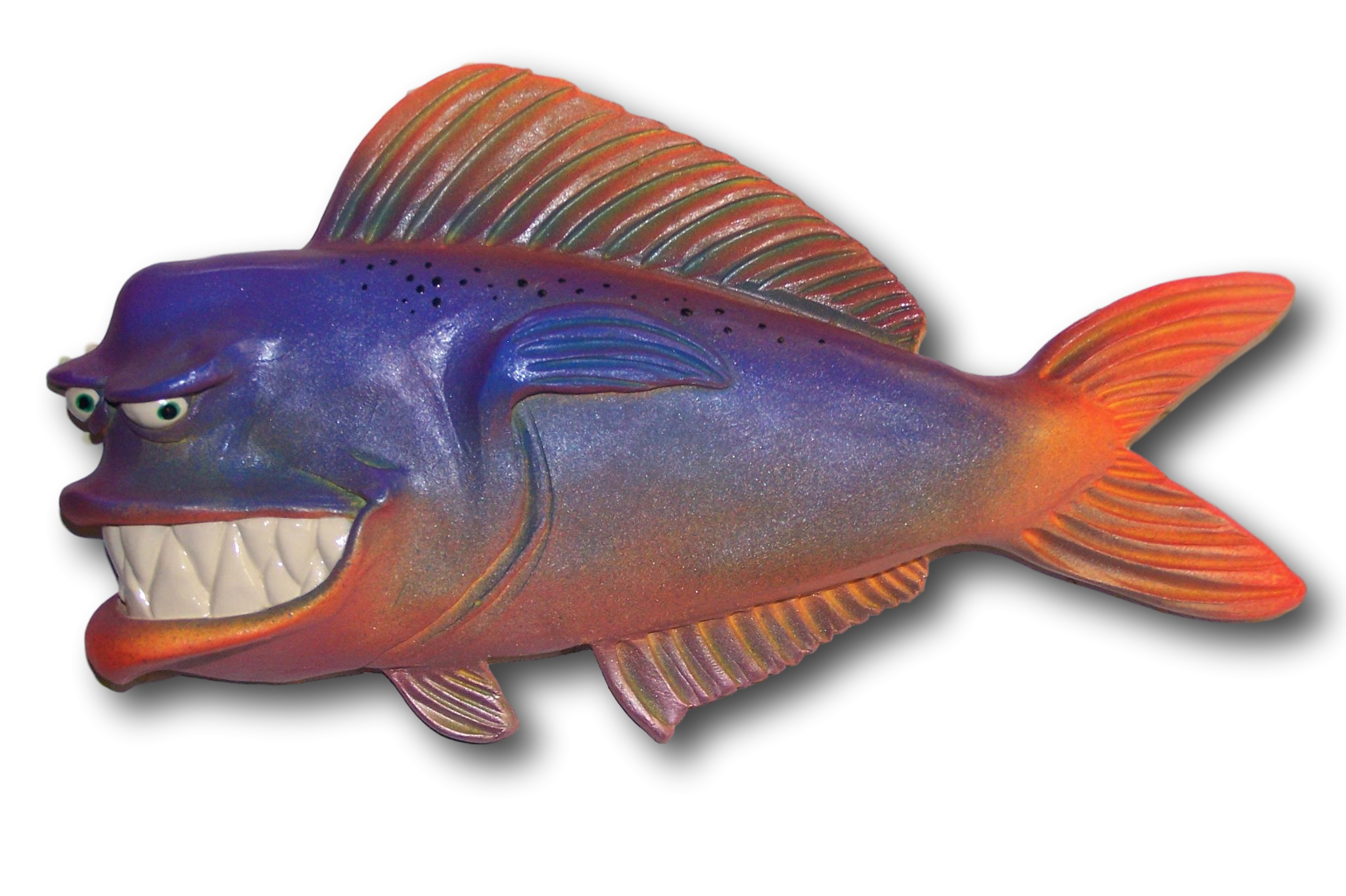 As you can see Uncle Charles can take on many looks depending on the unique paint job. First this fish is a decent size, he works great for groupings on the wall as the "big guy". He also has oversized dimensional lips with pointy teeth, detailed smile lines and bulging eyes. The fins are shaped and carved perfectly to give you a dimensional look that just gets better with paint! Uncle Charles also features a smooth finish with body wrinkles.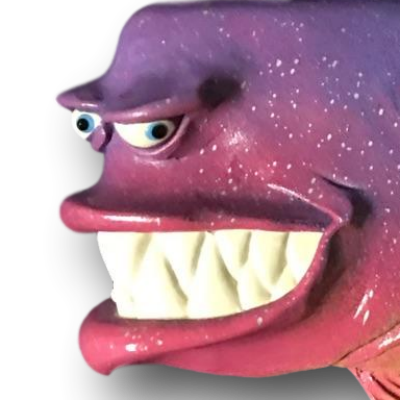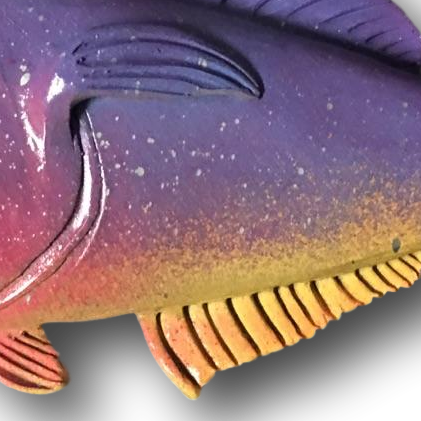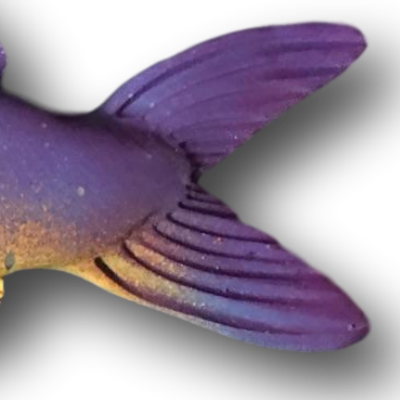 This piece is designed and created by artist Mike Quinn, it's part of his Fish with Attitude collection. It's one of a kind nature means it will have unique markings, design, spots, teeth, fur, claws or whatever is applicable to the creature posted.
This guy is a regular in the store, so be sure to hop over to the Gallery Shop if you would like to buy one. If you didn't find the perfect one already in stock Mike can make a custom Uncle Charles just for you, pick your own colors, and designs! Mike has lots of options...check out the About the Art page for more insight into his work. Contact Jodi@FishWithAttitude.com for a custom order.